Delphi Community High School


Classes of 1870 - 2019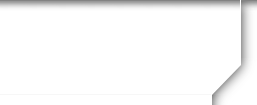 In Memory
Lloyd Phillips - Class Of 1959

Lloyd Dean Phillips, 77, of Lafayette, passed away on Sunday, January 6, 2018. He was born on January 23, 1941 to John and Eveleen (Kauffman) Phillips.

Lloyd graduated from Delphi High School in 1959 and Allied School of Mechanical Trades in 1960 with a diploma in Structural Steel Drafting.

On October 22, 1960, he married Marcia Miller in Battle Ground.

For the next 40 years they lived in Delphi raising 3 sons, Timothy (partner, Jay), Matthew, and Andrew (wife, Britta). Lloyd worked for Globe Valve Corporation in Delphi as a toolmaker for 9 years before going to the Delphi Post Office as a window clerk. He and Marcia also owned Phillips Paint Peeler where they did furniture stripping and repair.

At age 51, after 24 years at the post office, he took an early retirement. For the next 8 years they spent the winters in the Southwest. In 2000, they sold their home and moved into a motor home full time and traveled to 48 states. In 2005, they built a home in Casa Grande, AZ. After 3 1/2 years they moved to Lafayette to be near their 5 grandchildren, Kenzie, Colby, Jacob, Logan, and Gabe. In 2010, they went to Alaska, the 50th state, for their 50th Anniversary. Lloyd and Marcia loved to travel, having been in 30 foreign countries.

Also surviving is his sister, Patricia and sister-in-law, Martha. He is preceded in death by his brother, Rick; his son, Timothy; and his infant son, Leonard.

Lloyd is a Life Endowed Member of Mt. Zion Masonic Lodge and a Past Master of Mt. Olive Masonic Lodge. He is also a member of The Elks, NARFE, AARP, HI-12, and the Scottish Rite.

Private Services will be held.