Delphi Community High School


Classes of 1870 - 2019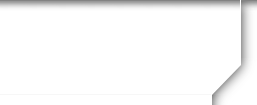 In Memory
Virginia Sanderson (Smith) - Class Of 1955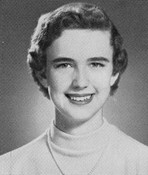 Virginia "Ginger" A. Sanderson Smith, 72, of Attica, died at 3:20 p.m. Sunday, Oct. 17, 2010, at her residence. She had been battling colon cancer.
Born Nov. 6, 1937, in Frankfort, she was the daughter of the late John and Margaret Rice Sanderson. She was raised in Delphi, was a 1955 graduate of Delphi High School and attended Purdue University. She received her bachelor's degree in early childhood development from St. Mary-of-the-Woods College. She has been a resident of Attica since 1961.
On March 21, 1958, she married Thomas D. Smith in Delphi, and he survives.
Mrs. Smith worked as a teacher of the Bi-County Pre-school for 26 years and for Families United, Inc. for 10 years, retiring in 2007.
She was an active member of the First United Methodist Church, where she served on the Silent Witness Committee and AD Council, and was director of the Bi-County Pre-school and Thrift Shop Board secretary.
She received the Attica Citizen of the Year Award in 1993. She also was the recipient of the Warren County Foundation Ernie Award, the Sycamore Award, the ARC of Indiana Award and the IN-ARF Partnership Award.
Mrs. Smith served on committees for Fountain County ARC/Shawnee Center, Child Adult Resource Services, Attica United Fund, Attica Tri Kappa sorority, Red Hat Society and Harrison Hills Ladies Golf League. She enjoyed reading and golf.
Surviving with her husband are two sons, Robert Smith (wife: Susan) of Lafayette and John Smith of Attica; a sister, Marge Hutchinson of Muncie; and a brother, John Sanderson (wife: Betty) of Lafayette.
Also surviving are 3 grandchildren, Stacy Umlauf (husband: Kevin), Megan Sweet (husband: Lee) and Michael Smith, all of Lafayette. Ginger died quietly, surrounded by her family.
Friends may call 4-8 p.m. Wednesday, Oct. 20, 2010, at Maus Funeral Home, Attica. Services 11 a.m. Thursday, Oct. 21, 2010, at Attica First United Methodist Church, 200 E. Jackson St., Pastor Nancy Richmond officiating. Interment will follow at Riverside Cemetery, Attica. Memorial contributions may be made to the Attica First United Methodist Church, Shawnee Center or the charity of one's choice.