Delphi Community High School


Classes of 1870 - 2019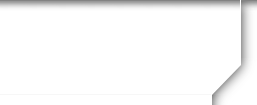 In Memory
Robert Merrell - Class Of 1957
Robert A. Merrell, 76, passed away February 16, 2015 with his loving family by his side in Lafayette, IN. He was born on January 27, 1939 in Delphi, IN to Laurence and Josephine Merrell. Robert was a graduate of Delphi High School. He married his wife, Patsy Fultz Merrell, on May 30, 1959. He retired from TRW Ross Gear.

His final days were spent with his family surrounding him. He touched the lives of many throughout his lifetime. He was able to live life to the fullest, savoring and cherishing every moment. He had many interests including traveling, NASCAR and playing Euchre. He and his wife enjoyed spending their winters in southern Florida, where he spent quality time with his many friends and family.

Survivors include: wife, Patsy Merrell; children, Joyce (Mike) Schimmel, Kelly (Paul) Spitznagle, Laurence Merrell; sister Rosemary DenUyl; grandchildren, Jessica (Adam) Deetz, Angela Schimmel, Ashlyn (Rob) Hughes, Amber (Kyle) Mitchell, Dustin Merrell, and 8 great-grandchildren.

He is preceded in death by his parents; sisters, Frances Walker, Linda Lou Merrell; brothers, John Merrell, Larry Merrell; and grandson Derek Merrell

Visitation will be from 5-8 PM Friday at Soller-Baker Lafayette Chapel, 400 Twyckenham Blvd. Funeral service will be 12:30 PM Saturday at Soller-Baker Lafayette Chapel, Pastor Earl Owen officiating. Interment will be at IOOF Memorial Gardens in Delphi, IN. Sign the guest book and leave memories at www.soller-baker.com.

Published in the Journal & Courier from Feb. 18 to Feb. 19, 2015