Delphi Community High School


Classes of 1870 - 2019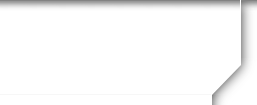 In Memory
Edwin Cunningham - Class Of 1951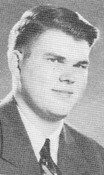 Edwin Eugene Cunningham 73 died Feb. 23, 2007. He was born July 20, 1933 in Logansport, Indiana to the late Everett & Ethel Hauck Cunningham. He graduated Delphi High School in 1951.He married Justine Hackett July 20,1957 in Delphi and she survives.
He was a supervisor for Eli Lilly and a member of Christ United Methodist Church. He served in the army from August 1953 until June 1955.He had two sons, Micheal and Marc Cunningam and one daughter Michele Cunningham Demmick of Lafayette, Indiana and a sister
Elaine Cunningham potterf (1954)of West Lafayette.
Edwin E. Cunningham, 73, of Lafayette, passed away Feb. 23, 2007, at 8:47 p.m. at St. Elizabeth Medical Center.
Born in Logansport on July 20, 1933, he was the son of the late Everett and Ethel Houck Cunningham. His marriage was to Justine Hackett on July 20, 1957, in Delphi, and she survives.
Mr. Cunningham graduated from Delphi High School in 1951.
He was a member of Christ United Methodist Church in Lafayette and a camping club. He served in the Army from August 1953 until June 1955. He had been a supervisor at Eli Lilly & Co.
Surviving are two sons, Michael Cunningham (wife:Kim) of Des Moines, Iowa, and Marc Cunningham (wife: Missy) of Centerville; a daughter, Michele Dimmick of Lafayette; a sister, Elaine Potterf (husband: Larry) of West Lafayette; and five grandchildren, Ashley Dimmick, Kelli Cunningham, Derek Dimmick (wife: Jessica), Myles Cunningham and Mason Cunningham.
Services were Feb. 26 at Soller-Baker Funeral Home Lafayette Chapel, officiated by Pastor Herb Wingard. Burial at a later date will be a Rock Creek Cemetery.
Memorials may be made to Tippecanoe County Public Library Talking Books Program or Christ United Methodist Church. Envelopes are available at the funeral home.

Obituary notice taken from the Carroll County Comet, Wednesday, February 28, 2007