Delphi Community High School


Classes of 1870 - 2019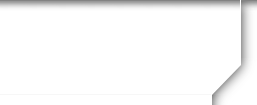 In Memory
Dennis Zook - Class Of 1960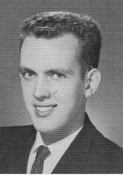 Dennis L. Zook, 56, Rossville, died Friday, March 6, 1998, at his residence.
Born Dec. 16, 1941, in Logansport, he was the son of Bostian Jesse and Anna Merle Reynolds Zook. He was married to Judy Vernon, who survives.

He was a 1960 graduate of Delphi High School, and attended Butler University. He was a member of Camden First Baptist Church; Mount Zion Masonic Lodge 211 F&AM, a former member of Carroll County Sheriff's Merit Board, and past resident of the Indiana Feed and Grain Dealer's Association.

He was president of Allison, Steinhart & Zook Inc., Green Tree Feeds DBA Camden Elevator.
He was a former member of Camden-Jackson Township Volunteer Fire Department, former Emergency medical technician with the Carroll County EMS at Camden, and former fire chief with Michigantown Volunteer Fire Department.

Surviving with his wife and his mother are three sons, Curtis L. Zook. Denver, Colo, Bryan Burrough, and Todd Burrough, both of Lafayette; two daughters, Camille Hall of Walton, and Carrie Kendall of Monticello; and five grandchildren.

Services were Tuesday in Camden, with the Rev. Ray Herriman officiating. Burial was in Camden Cemetery.
Memorial contributions may be made to the American Heart Association.
Cree Funeral Home was in charge of arrangements.
Obituary notice was in The Carroll County Comet, Wednesday, March 11, 1998.