Delphi Community High School


Classes of 1870 - 2019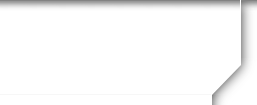 In Memory
Russell Landis - Class Of 1961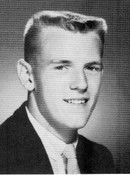 Russell L. Landis, 65, of Delphi, died Wednesday, June 10, 2009, at 4:45 a.m. at his residence. He had battled cancer since October 2003.
Born Aug. 3, 1943, in Delphi, he was the son of the late Robert M. and Gladys May Alford Landis. He was married on Jan. 22, 1966, in Indianapolis, to Patricia J. Whaley, who preceded him in death on Nov. 23, 1980. On May 16, 1981, in Kokomo, he married Betty S. Mc- Gowan, who survives.
Mr. Landis was a 1961 graduate of Delphi High School and received his Bachelor of Arts degree from Indiana State University (ISU) in 1965. He received a Master of Arts degree in 1970 from Ball State University and did post graduate work at ISU.
He spent one year in Turkey teaching for the U.S. military.
Mr. Landis was in the trucking industry for 14 years in Texas and Indiana, then returned to education where he taught and coached football. He was the assistant principal and athletic director at the Delphi Community Middle School for 19 years, retiring in 2005.
He was a member of St. Andrew's Episcopal Church in Kokomo, a former member of the Delphi Lions Club, Lambda Chi Fraternity (ISU), Indiana Athletic Directors Association, and Indiana State Retired Teachers Association.
An avid golfer, he was also a member of the Carroll County Country Club.
Surviving with his wife are a daughter, Carey L. Landis of Lebanon; two sons, Christopher Landis (wife: Jennifer) of Delphi and William "Bill" Cone (wife: Kim) of Kokomo; one brother, James Landis (wife: Carolyn) of Hartford City; one sister, Debra Guckien (husband: Tom) of Camden; four grandchildren, Kaitlyn and Tyler Landis and Ashley and Amy Cone; and nieces and nephews.
Preceding him in death were a brother, Robert, and a nephew, Michael.