Delphi Community High School


Classes of 1870 - 2019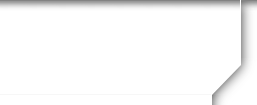 In Memory
Michael VanSickle - Class Of 1965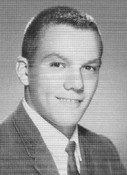 Michael VanSickle (1965)
Date Deceased: June-06-2003
Age at Death: 55
Cause of Death: Sudden Cardiac Arrest
Classmate City: Delphi
Classmate State: IN
Classmate Country: USA
Survived By: Wife - Jane, Daughters - Michele Velligan (husband Chris), Jill Dopart (husband Jeff), Son - Derek VanSickle (wife Jenn) Grandchildren - Payton and James Velligan, Kayla, Henry and Michael Dopart

Mike loved playing sports for Delphi High. He excelled in football (running back for the 1st team of 3 to have a perfect seaon), baseball as a catcher, and some success at basketball (never afraid to shoot). He returned to Delphi twice to coach sports and teach the first time and as an adminitrator the second. He died shortly after the school year while serving as the principal of Hillcrest Elementary. He was happy to have been there as a student, teacher, and principal. He loved playing golf especially at the Tippecanoe Country Club in Monticello. He also enjoyed bow hunting with his friend John Connelly. Their spontaneous weekend road trips to go fishing or hunting were the joy of life. He is greatly missed by us. He only knew his granddaughters Kayla and Payton and grandson Henry, and he dearly loved all of them. We are grateful he left a lasting impact of honesty and integrity on his family and friends .
Michael S. "Mike" VanSickle, 55, of Delphi, died at his residence at 5:50 a.m. on June 6, 2003.
Born in Lafayette on Aug. 5, 1947, he was the son of Franklin and Marquerite Glass VanSickle. He graduated from Delphi High School in 1965.
His marriage was to Jane L. Thomson in Delphi on March 24, 1967, and she survives.
Mr. VanSickle received his bachelor's degree in education from Indiana State University in 1969, and received his master's degree and EDS in administration from Indiana State University.
He began his teaching career at Pioneer schools, then moved to Delphi to teach fifth grade at Hillcrest Elementary School.
Mr. VanSickle was assistant principal at Delphi Community Middle School for two years, and principal of Camden Elementary School for two years. Most recently, he was the principal at Hillcrest Elementary during the past four years.
He left education for a period of time and was a commodities broker in Chicago before moving back to Delphi to resume his educational and administrative work in the Delphi Community School Corporation.
Mr. VanSickle was a member of Indiana Association of School Principals, Kiwanis Club, Tippecanoe Country Club, and was on the board of the Fine Arts Council at Delphi Community School Corporation.
He was an avid golfer and enjoyed sports.
Surviving with his wife are two daughters, Michele Velligan of Denver, N.C. and Jill Dopart of Lombard, Ill.; a son, Derek S. VanSickle of Durham, N.C.; a sister, Lucille Grimes of Delphi; and three grandchildren.
Services were June 8 at Abbott Funeral Home, with burial at Masonic Cemetery, Delphi.
Memorials may be made to Hillcrest Elementary Library of Fine Arts Council.

Obituary notice taken from the Carroll County Comet, Wednesday, June 11, 2003