Delphi Community High School


Classes of 1870 - 2019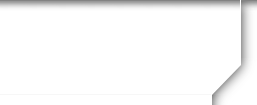 In Memory
Gregory Shaeffer - Class Of 1966
Greg A. Shaeffer, 70, of Iowa City, Iowa, passed away after a brief illness on Tuesday, Nov. 27, 2018.
Born Dec. 13, 1948, in Tuscaloosa, Ala., he was the son of Carl and Mary Lee Zinn Shaeffer. He graduated from Delphi Community High School in 1966 and from Ball State University. Greg was a member of Coach Tony Berto's undefeated Oracle football teams in 1964, 1965 and 1966.
Greg worked as a private contractor for 25 years in Iowa City. He was a member of Iowa City Zen Center and closely associated with Ryumonji Zen Monastery near Decorah, Iowa. In 1991-92, he spent two years in Japan studying to be a Buddhist Monk.
A sister, Carla (Brubaker) Shaeffer, survives.
Two brothers, Gary and Brad, preceded him in death.
A memorial service will be held at Iowa City, Iowa, Zen Center at a later date