Delphi Community High School


Classes of 1870 - 2020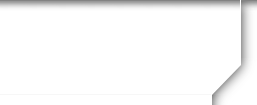 Juanita Humphrey Greiner
Profile Updated:
May 23, 2017
Yes! Attending Reunion
| | |
| --- | --- |
| Residing In: | Livingston,, TX USA |
| | |
| --- | --- |
| Spouse/Partner: | Calvin John Greiner |
Children:
In 1962 we lost our first child, a beautiful
4-1/2 year old daughter(Cathy Jo) who died from leukemia. More…
We have been blessed with a wonderful son, Kevin John. He has 2 sons- Jon is a senior at Texas A&M and Christopher is a Freshman there. Kevin is very proud of them specially since he graduated from there in 1983. He also has one daughter who is a senior at Pearland High School, TX. She qot her acceptance letter from them this week. Can you imagine three kids going there at once. Poor Kevin!!
Rebecca knows she is a special little girl to Grandma, because she was born on my birthday, June, 11. I told her God sure knew what he was doing when he gave us a little girl, and is she spoiled. I hope to hear from other classmates.

Would like to hear from Pat Gallager since she left living in the Shlipf's house with Me and Regina Schlipf Bowman.

Cal and I enjoyed our time at this years class reunion and getting to see everyone.
It was so good to see Barbara and Rose and Bonnie who roomed with me in Lafayette.
God Bless all, Juanita Greiner(Humphrey)
Comments:
My husband Cal retired from Johnson Controls at Kennedy Space Center in Titusville, Florida and we decided to move to Livingston, TX
in 1998 to get closer to our only child, Kevin and our 3 grandchildren. We live on a 93000acre lake and they love to come here to fish and bring their friends to go boating etc.
We have beautiful sunsets from our house every day and are glad to be close to our family, but Cal misses living in Florida.

We are very active in the Church of Christ and that takes up the biggest part of our life and activities. Without the church and their help I do not know how I could make it. Cal is a 23 year old cancer survivor and I have so much to be thankful for. We give God the Glory. You don't know how much you need your friends and the Christian family until you get sick like he was. They gave us a lot of support. Cal has a lot of faith and is not afraid and he keeps me going. The best part of my leaving Delphi was moving to Lafayette and meeting Cal. Bonnie Jackson was my room mate and she can tell you what a nice guy he was and how I had to work hard to keep the girls across the hall away from him. Ha. It doesn't seem possible that we have been married 54 years already but we were on May 18.

If any of you get this way give us a call and come by the lake for a visit. Juanita.
Posted on: Aug 05, 2017 at 6:53 PM
Happy Birthday Joe. I think of you and Joan often. It was good to see you at the 50th class reunion, the only one I have been to, and everyone who were there. I really liked Joan very much too and know you miss her a lot.
This is a picture of me with our granddaughter, Rebecca who was born on my birthday in 1992. The man is our son, her Dad who just had his birthday Aug.3rd. He will be celebrating his 57th birthday on Aug. 3rd. WE have three grandchildren and one great grandson who is 15 months old now. We just got our first great grand daughter on March 15,2018. She is beautiful. and Jackson loves his sister. They live in San Antonio and that is a 5 hour drive and too far for us old Folks to drive. Our daughter-in-law is in the late stages of Dementia and does not even know her own husbands name, which is our son Kevin. PLease pray for Sheryl and us as it is a very difficult time for all of us. The only names she knows is her grandson's name, Jack. and now her grand daughter, Annabelle Clare.

How many children do you have? I am the last person living in my family. I was the middle of 7 children. I think God has spared my life so I can take care of Cal. He is a severe diabetic and had a low sugar a year ago last Oct He is lucky to be alive. He wrecked his truck coming home from town and broke his neck. Thank God for the surgeon at the Medical Center who put a 6" rod into his neck and 6 screws. He just has a very stiff neck and I have to help him drive as he can not turn his head far. He is doing very well now. We will be married 62 years on May 18,2018. Thank God I found this good Christian man.
God Bless and stay well. Juanita Greiner
P.S. Cal was in the Navy and the Korean war too.
David I think of you often and remember last time I met Justin. It was at your sister's wedding. Sorry about your Dad but thank the Lord he is responding to his treatment.
WE know God is in Control of all and have to put our trust in him.

This is a picture taken last year on Kevin's, our son's birthday. Kevin played with you when you were just about two years old. Next to him is his wife and our grandson,
Christopher and his sister Rebecca beside my husband Cal. Rebecca is so spoiled as she was born on my birthday. The other picture is of me on our birthday. I am getting old as I will be 82 on June 111th. I hope you found your soul mate as I did in my husband. We will be married 60 years on May 18th. Now how about that. God Bless you and your family. Love, Aunt Neta and Uncle Cal to your Mom