Delphi Community High School


Classes of 1870 - 2019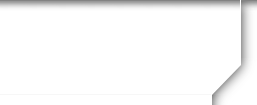 In Memory
Jack Orr - Class Of 1936

Jack passed away May 6, 2018 at Wesley Homes Health Center in Des Moines, WA at the age of 99. He was born Jack Edward Orr in Delphi, IN on December 11, 1918, the son of Forrest and Dorothy (Smith) Orr. A graduate of Delphi High School, he earned a B.S. in Pharmacy degree from Purdue University and a Ph.D. in Pharmaceutical Chemistry from the University of Wisconsin.

Dr. Orr's professional life was spent in pharmacy education. He was Assistant Professor at the Ohio State University for two years and Professor of Pharmaceutical Chemistry at the University of Utah for five years. In 1952, he was named Dean of the School of Pharmacy at the University of Montana, Missoula. In 1956, he came to the University of Washington where he served as Dean of the School of Pharmacy for twenty-two years. He remained on the faculty as a professor for five more years until his retirement in 1983.

Commissioned as an Ensign in the USNR, he served on active duty for two years during World War II.

He was elected President of the American Association of Colleges of Pharmacy from 1963-64 and later served as chairman of the Executive Committee for five years. He was invited to serve on several advisory committees including: U.S. Public Health Service, Lederle Laboratories, National Wholesale Druggists Association, American Foundation for Pharmaceutical Education and the Committee on Higher education of the Presbyterian Synod of Washington-Alaska. He was a member of the American Pharmacists Association, the Washington State Pharmacists Association and the American Institute of the History of Pharmacy. His fraternity memberships included Kappa Psi (pharmacy), Rho Chi (pharmacy), Phi Lambda Upsilon (chemistry) and Sigma Xi (research).

He was the author of over 100 professional and historical papers and of the centennial histories of the U.W. School of Pharmacy and the Washington State Pharmacists Association (co-author).

Jack was predeceased by his wife of 67 years, Maxine (his high school sweetheart). He is survived by his daughter Judith Yurina (Michael) and their grandsons, Kevin Glantz (Kelly) and Ryan Yurina (Jamie) and great-grandsons, Zayne Jackson Glantz and Austin Louis Yurina.

Jack and Maxine made annual visits to their beloved Napili Bay in Maui for over 25 years. They enjoyed golfing together and their several cruises and trips to Europe. Along with Maxine, Jack was a rabid Husky football fan. He enjoyed golfing with buddies at Sand Point Country Club and his weekly luncheon-billiard games at the University of Washington Faculty Club.

Cremation and inurnment will take place at Acacia Memorial Park. At his request there will be no services. A celebration of life will be held at a later date.