Delphi Community High School


Classes of 1870 - 2019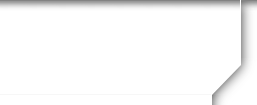 In Memory
Raymond Baum Todd - Class Of 1938
Raymond J. Todd, 85, of Delphi, died Feb. 7, 2006, at 12:10 a.m. at Mulberry Health & Retirement Home, Mulberry. He had been in ill health since September.
Born March 2, 1920, in Delphi, he was the son of George and Jessie Mae Julien Todd. His marriage was to Geneva L. Morris in Elkton, Va., on Aug. 27, 1946, and she survives.
He was a 1938 graduate of Delphi High School and a 1948 graduate of Purdue University School of Agriculture. While at Purdue he participated on the Delta Chi Fraternity Intramural cross country team.
He was a major in the United State Army Signal Corp. World War II stationed in the South Pacific.
As a young man, he and his father farmed in Carroll County. They owned and operated George Todd & Son Oliver Implement Dealership in Delphi for several years.
Mr. Todd was involved with and owned a GM auto dealership in Delphi starting with Todd-Bowman GM and ending with Todd-Crawford GM, which he owned with one of his closest friends, Ron Crawford. He had the GM dealership from around 1960 to 1985, when he retired.
He was also a real estate appraiser for more than 30 years, until health issues forced him to quit last September.
Mr. Todd was a member of the First Presbyterian Church in Delphi, where he served as a deacon and elder, sang in the choir, and taught the Amstead Sunday School class. He was a member of Delphi American Legion Post #75, a former member of the Delphi Masonic Lodge, and a former president of the Delphi Rotary Club. He was also s member of Carroll County Country Club, Carroll County Board of Realtors, Indiana Association of Realtors, National Association of Realtors, and National Association Independent Fee Appraisers.
He enjoyed playing golf and gardening and was a charter member of the JUNTO dinner blub in Delphi.
Surviving with his wife of Delphi are one son, Raymond Julien Todd (wife: Kathy) of Lafayette; two daughters, Pamela J. Todd of Lafayette and Eunice Wagner (husband: Stephen) of Delphi; one sister, Marjorie Pearson of Monticello; three grandchildren, Nicole Kristine Wagner, Alicia Marie Webb and Jason Robert Todd; and one great-granddaughter Anoria Elaine.
Services will be held at 10 a.m. Friday at Abbott Funeral Home, Delphi, with Pastor Brent Oliver officiating. Burial with military rites by Delphi American Legion Post #75 and VFW Post #9383, will be at Masonic Cemetery, Delphi.
Friends may call from 5 to 8 p.m. Thursday at the funeral home.
Memorials may be made to the Alzheimer's Association with envelopes available at the funeral home.
Obituary notice taken from the Carroll County Comet, Wednesday, February 8, 2006