Delphi Community High School


Classes of 1870 - 2019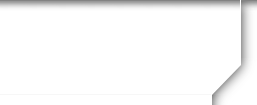 In Memory
Richard L "Dick" Downs - Class Of 1939
Richard l "Dick" L. Downs passed December 28, 1998.
Dick graduated from Delphi High School in 1939 and attended Franklin College on a athletic scholarship. With the outbreak of WWII, he enlisted in the army were he was a proud member of the First Special Service Force in WWII. The FSSF was the forerunner to todays delta force. Dick was a highly decorated platoon sergeant. A movie was made of the outfit the Devils Brigade.
Dick was married 45 years to Lois Anne Kite (DHS '50) and they had five children; Joe (DCHS '70), John (DCHS '73), Rick (Twin Lakes '74), Darcy (DCHS '74) and Marianne (DCHS '75).
Dick worked in construction as a carpenter, was an avid fisherman and hunter, but most important, he was a devoted husband and father.