Delphi Community High School


Classes of 1870 - 2019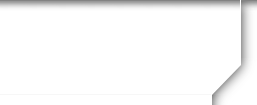 In Memory
Ernest Scott - Class Of 1940
Ernest Newell Scott, 86, formerly of Delphi, died at 1:35 a.m. Wed., Sept. 3, 2008, at his residence in Brandon, Oregon. He had resided there for the past four years after moving there from Santa Cruz, Calif., where he made his home for 32 years.
Born May 22, 1922, in Jefferson Township, Carroll County, he was the son of Everett and Anna May Newell Scott. He graduated from Delphi High School in 1940, and received a diploma from the American Jet School, Inc., at Michigan City, in 1967.
On Dec. 12, 1971, he married Jeanne Bettencourt and she survives.
Mr. Scott was retired from farming in the Delphi area.
He was a member of Hickory Grove Church and was also a member of several bowling leagues.
During his retirement he enjoyed his dog Tigger and raising fruits and vegetables for needy families.
Surviving with his wife are a son, Ivan Scott of Delphi; a daughter, Janet Oberlander (husband: Francis) of Monticello; a grandson, Richard Wilken of Yeoman; a granddaughter, Jeanette Baldini (husband: Chris) of Monticello; and a great-granddaughter, Alexis. He is also survived by a sister and a son.
His first wife, Virginia (Wolf) McMillen, preceded him in death.
Services will be held at 10 a.m. Tuesday, Oct. 7, at Hickory Grove Church. Pastor Ken Smith will officiate.