Delphi Community High School


Classes of 1870 - 2019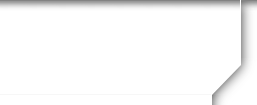 In Memory
Lizzie Holmes (Thompson) - Class Of 1878
Mrs. Elizabeth Thompson died at her home in Springfield, Illinois, at one o'clock Friday and the remains were brought here Monday afternoon and burial was made in the I.O.O.F. cemetery.
Elizabeth F. Thompson was born on February 2, 1857, in Delphi, Indiana, the daughter of William W. and Mary Ann Holmes, and spent her girlhood in this vicinity. Her grade school education was completed here and she graduated from Delphi high school. She prepared herself for a teaching career at the Indiana State Normal, Terre Haute, Indiana and it was the pursuance of this profession that took her to Brookston, Indiana, where she met and on October 13, 1887, was united in marriage with Benton Thompson, long active in the drug business in Brookston.
To this union were born two sons, Bernard Winchester and Benton Holmes, both of who survive. She also is survived by two sisters, Miss Matilda L. Holmes of North Manchester, Indiana, and Mrs. Sarah L. Schermerhorn of Indianapolis, and two grand daughters, Frances Mae and Charlotte Thompson of Springfield, Illinois.
In God's infinite wisdom, her life partner was taken when her children were very young. The entire responsibility for their education and training was hers, and her declining years were made happier because of the knowledge that her labors and sacrifices to this end had not been in vain.
She was a faithful member of the Methodist Episcopal church and took a keen interest in the work of the church throughout her life.
She was past Worthy Matron of the Order of Eastern Star and Past Noble Grand of the Daughters of Rebecca, and took an active part in the social life of the communities in which she lived.
Obituary notice taken from the Delphi Journal, Thursday, April 3, 1933