Delphi Community High School


Classes of 1870 - 2019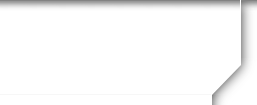 In Memory
William Dill - Class Of 1957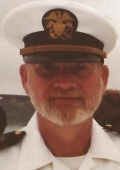 Dr. William Thurman Dill passed away on Thursday, April 18, 2013, in his home in Ferris, Texas, surrounded by his loving family. Dr. Dill was born on February 25, 1937, in White County, Indiana, to William Granville Dill and Daphne Eloise Thurman Dill. He married Manuela 'Lita' Emilia Ruiz-Zorrilla on December 21, 1958.

Dr. Dill was a graduate of Delphi High School in Delphi, Indiana, and went on to attend college at Purdue University where he earned a Bachelor's in BioChemistry and Masters of Science degree in Parasitology. His education continued later at Texas A&M University in College Station, Texas, where he received his PhD in Oceanography. While working on his PhD, he sailed to Antarctica on a US Coast Guard icebreaker, and on an Argentine vessel the Alaminos, to study Antarctic sea life.

Dr. Dill served as a proud member of U.S. Marine Corps from May 1957 until May 1963 as a Corporal. Dr. Dill joined the U.S. Public Health Service in 1978, serving aboard the USNS Mercy on her maiden voyage to the Philippines. He retired from U.S. Public Health Service as a Captain in 1998. During his career, Dr. Dill traveled the globe, including South America, Mexico, Virgin Islands, New Guinea, St. Croix, and Fiji. He received the honorable designation of Shellback, having sailed across the equator at the International Date Line. Dr. Dill was an avid HAM Radio operator, bee keeper, fisherman and erudite.

Dr. Dill is survived by his beloved wife Manuela and three sons: William Dill Jr. and wife Sheila of North Carolina, David Dill of Dallas, TX and Paul Dill and wife Elaine of Ferris, TX; five brothers and two sisters: Rodney Dill and wife Gay of Atwood, KS, Karen Phillips and husband Gary of Lafayette, IN, Larry Dill and wife Sue of Wolcott, IN, Terry Dill and wife Jo of Delphi, IN, Debra Haworth and husband James of Monticello, IN, Thomas Dill of Delphi, IN, Michael Dill and wife Betsy of Delphi, IN.

Five Grandchildren: Tyler, Trevor, Kristin, Paul Jr., and Cody. Six great-grandchildren and many nieces and nephews.

Visitation will be held 6-8 pm Tuesday, April 23, 2013 at Green Funeral Home, 207 S. Wood St. in Ferris, Texas. Graveside services will be held 12:30 pm Wednesday, April 24, 2013 at the DFW National Cemetery, 2000 Mountain Creek Parkway, Dallas, Texas. Funeral arrangements are under the direction of Green Funeral Home.

Published in the Journal & Courier from April 21 to April 22, 2013