Delphi Community High School


Classes of 1870 - 2019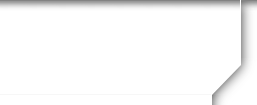 In Memory
Thomas Dishon - Class Of 1952

Thomas G. Dishon, 78, of Rushville, passed away on Monday, March 21, 2016, at his home.
He was born August 24, 1937, in Delphi, to Thomas Dishon and Betty Reed Dishon Farner. His father passed away when he was three, and Thomas was raised by his step-father, Clifford Farner. On August 24, 1954, he married Judy Reef; she passed away on April 15, 2005.
Thomas graduated from Delphi High School in 1952. He served in the United States National Guard during the 1950's.
Thomas was Assistant Chief Commodity Handler at Staley's in Lafayette for over 31 years before his retirement in 2001. He enjoyed crossword and word search puzzles, and in his earlier days, enjoyed fishing. Thomas was his happiest when he had his Diet Coke and Wheel of Fortune of Jeopardy on the television.
Surviving Thomas are two sons, Brad Dishon and Mike Reef, both of Rushville; two daughters, Debra (Steven) Lauderdale and Cindy Seymore (fiancé, Robert Sweet), both of Rushville; sister, Sue Adams of Delphi; brother, Vern Dishon of Monticello; three grandchildren, Erik White, Kyle Lauderdale, and Christopher Lauderdale.
In addition to his wife, Thomas is preceded in death by his father, mother, step-father, and one granddaughter, Kari, who passed in 1975.
A graveside service will be held on Monday, March 28, 2016, at 3:00 p.m.at Maple Lawn Cemetery in Flora.
Arrangements are entrusted to Genda Funeral Home Reinke Chapel in Flora.
Memorials in Thomas' name may be made to American Cancer Society or American Diabetes Association. Online condolences may be directed to www.