Delphi Community High School


Classes of 1870 - 2019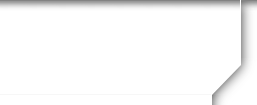 In Memory
Abigail Williams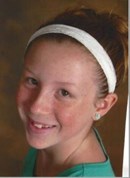 Abigail J. "Abby" Williams,13, of Delphi, died Tuesday, Feb. 14, 2017. She was born June 23, 2003 in Sault Ste. Marie, MI, to her mother Anna M. Williams.
Abby was an 8th grader at Delphi Community Middle School, where she played saxophone in the school band, and was on the volleyball team. She had attended several area churches with her family. She enjoyed reading, and had a big reading counts number in her language arts class. She loved to camp and swim, and loved being outdoors, she liked riding ATV's with her family on camping trips to Michigan. She loved all animals, especially her cat Bongo. She enjoyed photography & art, drawing and creating little masterpiece's, that decorated her mothers home. She and her good friend Libby were excited and looking forward to planning their next 4 years of school together.
Surviving: mother-Anna M. Williams of Delphi; maternal grandparents: Diane & Eric Erskin of Delphi, Clif Williams of Grand Rapids, MI; maternal great grandparents: Jacqueline DeWeese of Rossville, Royal Erskin of Westaburg, MI; aunts & uncles; special cousins: Jayden & Aleah Erskin. Preceded in death by maternal great grandparents; & aunt Janie.
Services: Friends may call Saturday from 4-8 p.m. at the Delphi Community High School Gymnasium, with a lantern release at 8 p.m. in front of the Middle School. Private family funeral & burial will take place Sunday. Abbott Funeral Home, Inc., Delphi, in charge of arrangements.
www.abbottfuneralhome.com
Published in the Journal & Courier on Feb. 17, 2017