Delphi Community High School


Classes of 1870 - 2019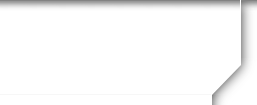 In Memory
Kevin Minix - Class Of 1984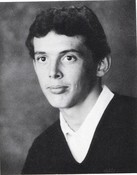 Kevin Minix, 29, of Pearl Street, Arcanum, Ohio, died June 3, 1994, at Miami Valley Hospital in Dayton, Ohio. He was born Jan. 4, 1965, in Perry County, Kentucky. He was a self-employed contractor. He is survived by his wife, Kathy Brumbaugh Minix; his mother, Patricia Kelly of Alexandria; his father, Landon Minix, and paternal grandmother, Dorothy Watson, both of Hamlet; two sisters, Mrs. Petro Jarmillo and Marcia Leever, both of Elwood; and two brothers, Vie Minix of Alexandria and Matthew Minix of Wilmington, Ohio. Services were Tuesday in Arcanum with burial in Gettysburg Cemetery. Local arrangements were made by Horn Funeral Home.
Delphi Carroll County Comet June 8, 1994
Kevin Minix, 29, of Arcanum, Ohio, sustained fatal injuries in a plane crash at the Richmond Municipal Airport on May 28. Minix, formerly of Delphi, was a student pilot taxiing on an airport runway in a Cessna 170 and about to take off when the plane he was in was hit from above by a Cessna 150. The pilot of that plane was also a student practicing takeoffs and landings. The propeller of the second plane sliced through the cockpit of the Minix plane. It took almost two hours to free Minix and his flight instructor. They were taken by helicopter to Miami Valley Hospital in Dayton, Ohio. The two occupants of the other plane were also hospitalized and later released. Minix died June 3 as a result of his injuries. According to Federal Aviation Administration regulations, the smaller plane, being flown by the other student, was supposed to yield to the larger plane because the larger plane was on the right. Minix's obituary appeared in last week's Comet.
Delphi Carroll County Comet June 15, 1994