Delphi Community High School


Classes of 1870 - 2023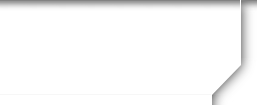 Message Forum
12/09/16 09:37 AM
#1

I am excited to announce that after many months of diligent work and much discussion we are ready to launch the project which will honor the inductees into the Wall of Distinction. You will find the nomination forms on our Home Page on the upper left of this website. The nomination forms include the rules and guidelines for the nominators and nominees.

The committee decided that there would be a digitized screen in the Delphi gymnasium next to the Athletic Wall of Fame which will display photos of the inductees along with a short biography and also some historical photos of Delphi schools and students.

I encourage all of you to consider participating in this process of nomination in our very first induction of alumni into our Wall of Distinction.
01/19/19 09:46 AM
#2

Nancy Bradshaw (Danley) (1959)

Thanks for the Wall of Distinction! So pleased to see my youngest sister, Chris Bradshaw, as one of the two honorees! She greatly deserves the recognition as her efforts have inspired hundreds to collect books and money to send the books and helped thousands of young Africans to learn to read. She really is a modern hero and of course, the pride of our family!

Nancy Bradshaw Danley

Dan McCain is also a very worhy honoree, but needless to say, I know my sis better!