Delphi Community High School


Classes of 1870 - 2022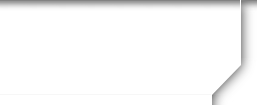 Upcoming Reunions
Here is what we have for reunions for 2022 so far! Please send us your information and we would be happy to include it. Check Reunion Pictures to see what we received not only this year but in the past. If your reunion picture is not shown and you have a copy, please let us know and we will try to work with you in getting it on the website.
______________________________________________________________
Class of 1957 - Their 65th anniversary on Saturday, August 13th 2022 at 11:00 AM at Walt's Pub and Grill 1050 Kalberer road West Lafayette, IN 47906. Please rsvp to Marjorie Strasser at strasm3957@gmail.com or Pat Lawson mplawson2@comcast.net
---
Class of 1961-61st. Reunion-Save the Date Saturday September 24, 2022 3 p.m.-9 p.m.Social Hours, Dinner 6 p.m. Riley Park Scout Cabin 501 S. Washington St.(39/421) Delphi, Indiana. Contact Karent Bradshaw with questions: kbradshaw@remconline.net
---
The Class of 1960 will hold an annual reunion starting on Friday August 26,2022 at the Oak Dale Inn, starting at 1100 AM. We plan to have an annual reunion beginning this year. If you are able to attend, please notify Joe Porter by email at: giporter42@gmail.com.
______________________________________________________________
Class of 1972 - 50th Reunion
The Class of 1972 will celebrate their big 50th Class Reunion on Friday September 16 2022 and Saturday September 17 2022.
The warm-up party happens on Friday September 16 at the Carla Shaeffer Brubaker farm in Burrows. Please contact Carla Shaeffer Brubaker or Vande Gooch Grimm to let them know you will be there. This party will include food, drinks, and a live band. The Carla Shaeffer Brubaker farm is located at 235 W 1050 N, Delphi IN 46923 Reach Vande Gooch Grimm at VandeCox2@gmail.com for more details.
The formal dinner happens on Saturday September 17 at the Wabash / Erie Canal Interpretive Center in Delphi from 4:00 to 10:00. Conversations and catching up with old friends begins at 4:00. The sit-down dinner at 7:00 is a catered buffet meal with an Italian flair.
Please make your reservations by mailing a check for $35 per person to Cindi Been Anderson at 9884 N 175 W, Delphi IN 46923. Her email address is: cindiBAnderson@gmail.com
For general information about the Saturday event, contact Norm Hatke at Norm@NormHatke.com or call 404 874 6699.
This is the big one, so we hope all classmates will be there! 50 years is monumental and the best reason to celebrate!
---
Class of 1977 - 45th Reunion
Class of 1977 will have their 45th class reunion on Saturday September 17 the, 2022 @ the Conservation Club from 5-10, dinner at 6. For more information contact one of the following -
Jeannie Fife - jmf0959@hotmail.com
Rachel Wilmington - rachelwilmington@comcast.net
Dee Appleton - grams71159@yahoo.com
______________________________________________________________
Class of 1982 Reunion
Hey there, Class of 1982.
We will be having our 40 year reunion on June 18th at the Hollow Acres Golf Center at Yeoman on 421. They are remodeling & will have the restaurant and bar open.
We will need to reserve tables so we need to know how many are planning on coming. You can play golf, use the driving range, or play miniature golf (you pay the cost of playing), or you can just sit in the bar and catch up with old friends, have a bite to eat or sit around the fire pit. We are thinking start time around 2 or 3. More details to come. Please share with any classmates that are not on Facebook.
- Amy S. Livingston -
*There is a Facebook group called Delphi Community High School Class of 1982
__________________________________________________________________
Class of 1967 Reunion
We are planning our 55th Class Reunion for Saturday, September 17, 2022.
And, yes, it does seem as if our 50th was about five weeks ago!
WHO: Delphi Community School Corporation Class of 1967
WHAT: 55th Class Reunion
WHEN: Saturday September 17, 2022
Happy Hour 5-6
Dinner 6:30
WHERE: Fika Wine Bar and Restaurant at the Southwest corner of Main and Union in Delphi
Used to be the Stone House and a tavern for many years
WHY: John Riley wants a party!
We will send out invitations in early July with instructions and information regarding cost, parking, menu, attendance, etc.
__________________________________________________________________
Delphi High School Class of 1966 Reunion:
Invitations have been mailed and emailed to all classmates, but if you have not received yours – please feel free to contact Darla Coghill at dbcoghill@comcast.net to let her know you will be attending and you can pay
For your meal Saturday evening. Please advise if you plan to attend the Friday and/or Saturday evening events when you email Darla. Reunions are not just a time to get together and revisit your friends but to remember
Those who are no longer with us. Do not put off getting together with your friends – time is precious and so are friends. Plan now to attend this Reunion, August 20th - Rush Pavilion at the Columbia Park in Lafayette, IN - 1915 Scott Street. 6 pm to 10 pm. Friday night will be from 7 – 9:30 at Tom and Susan Freeman's Home! Contact Darla for more information if you did not receive your invitation. Need to know by JUNE 15 so we can get the food order in. 😊
__________________________________________________________________
Class of 1962 - 60th Reunion - Save The Date!
We are planning on having the reunion on Friday, August 26, 2022, from 5:00 to 9:00 PM. This is the Friday before Saturday's Bacon Festival, which has become a big event for Delphi. More information will be out in spring of '22.