Delphi Community High School


Classes of 1870 - 2019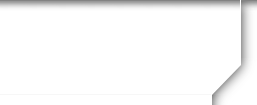 In Memory
Ron Pritchard - Class Of 1958
It is with great sadness that we announce the passing of Ronald (Ron) Edward Pritchard on February 28th, 2016. Ron was born on April 30th, 1939 to Jack and Evelyn Pritchard on a small farm in Delphi, Indiana. He graduated from Delphi High School in 1958 and joined the Army the following year. Ron served his country for 22 years, first in armor as a tank commander, then eventually transitioning to data processing, a new field at the time that he excelled in. He traveled extensively with the military, including stints in the Midwest, Colorado, Vietnam as well as many years in Germany.
In 1960, on his first tour in Germany, he met his soon to be wife Lilo at a local swimming pool. The couple married shortly thereafter and Ron embraced his new German roots with gusto, learning the language and eventually befriending many locals who shared his interests, especially hunting. In 1980 he finally attained a lifelong dream and obtained a posting to Fort Richardson, Alaska. Shortly thereafter he retired from the military, built a home in Wasilla and lived there happily for the next 36 years. His first position after retirement from the military was with MTA, followed by many years with the Mat-Su Borough school district as data processing manager. He played a key role in these early pre-internet years, both introducing technology to the schools as well as linking remote bush schools and implementing distance learning. He retired early in 1996 to further pursue, in retirement, his true lifelong passions.
Ron loved hunting and fishing above nearly all else. He spent his years in Europe hunting both there, and, in the attainment of a long held dream, on two trips to Ethiopia in the 1970's. Ron loved Alaska most of all, however. He loved the wide-open spaces, the beauty of the country, and most of all the hunting and fishing. He made sure to never come home empty-handed. From halibut fishing in Seward and Homer to salmon fishing all over South-Central Alaska, to hunting in nearly every corner of the state, he took full advantage of all that Alaska offered. He passed his love of the outdoors along to both of his children who have embraced the natural world just as fully in their adopted home of Washington State.
In his later years Ron sadly battled many health issues, and, in 1999 received a heart transplant at the University of Washington Medical Center in Seattle. Through the diligent and loving care of his wife Lilo he lived many more happy years, beating the odds and surviving well past the point expected by his doctors in Seattle.
Ron leaves behind his wife and partner of 55 years, Lilo, son Andy and wife Barbara, daughter Lisa and husband Justin. His parents and sister Judi preceded him in death. He also leaves behind many dear friends in Alaska and in his home state of Indiana. If you knew Ron, you'd know that a funeral service was the last thing he'd want, and, in respecting his wishes, none will be held. If you'd like to honor Ron's memory, think of him the next time you're hunting, fishing or appreciating the beauty of Alaska. Nothing would make him happier.