Delphi Community High School


Classes of 1870 - 2019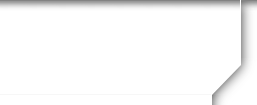 In Memory
Jerry Caldwell - Class Of 1972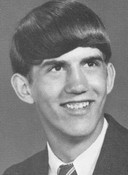 Death: Oct. 30, 2007

Published: November 01, 2007 10:26 am
Pharos Tribune Logansport Indiana
Jerry L. Caldwell

CAMDEN — Services for Jerry L. Caldwell, 53, Delphi, will be held at 1:30 p.m. Saturday in Cree Funeral Home.

He died at 11:15 a.m. Tuesday, Oct. 30, 2007, in St. Elizabeth Healthcare Center, Delphi.

Born April 19, 1954, in Logansport, he was the son of Kenneth and Sarah Jane Engle Caldwell. He was married to Donna Bradford for 17 years, and they divorced.

A 1972 graduate of Delphi Community High School, Jerry was self-employed as a carpenter and was employed as a master carpenter for the last two years with Service Master.

He enjoyed hunting, fishing and hunting mushrooms.

Surviving are four sons, Adam Caldwell, Delphi, Ashton Caldwell, Alex Caldwell and Austin Caldwell, all of Camden; two daughters, Alysia Caldwell, Indianapolis, and Ashlie Caldwell, Camden; one sister, Diana Zimpleman, Kokomo; two brothers, Thomas Caldwell, Flora, and David Caldwell, Fort Myers, Fla.; one grandson, Andrew Caldwell; and his companion with whom he made his home, Sharon Hall, Delphi.

His father preceded in death on Jan. 31, 2004, and his mother preceded Dec. 22, 1998.

Pastor Dale Larson will officiate. Burial will be in Camden Cemetery, Camden.

Memorial contributions may be made to the Brain Tumor Foundation.