Delphi Community High School


Classes of 1870 - 2019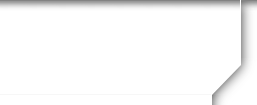 In Memory
Alvin Justice III - Class Of 1978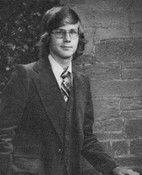 Date Deceased: Sept-11-1993
Age at Death: 33
Cause of Death: Long illness
Classmate City: Beaumont, TX
Survived By: Mother Lona (Justice) Helvie, Sister Chris Justice (McPherson); brother Robert Justice; Step Mother Cathrine Justice, Niece Megan McPherson Nephew Devlin McPherson

Alvin finally graduated college with a BS in computer science. He graduated Suma Cum Laude with a 3.96 grade point average. For all of you that knew him, we knew he was smart and didn't need a piece of paper to tell us he was full of B--- S---!

Submitted by his sister, Chris.
Alvin David Justice III, 33, formerly of Pittsburg, died Sept. 11, 1993, in Orange, Texas.
A private memorial will take place Saturday at Turkey Run State Park.
Born June 27, 1960, at White County Memorial Hospital, he was the son of Alvin D. Jr. and Lona Justice.
He was a member of Sour Lake (Texas) Baptist Church.
Justice was a 1978 graduate of Delphi Community High School, where he was a member of the Oracle staff and National Honor Society. He received the Bausch and Lomb Science Award, Junior Rotarian Award, English scholarship, and placed first in the mathematics contest his senior year.
He received a bachelor's degree in 1990 from Lamar University, Beaumont, Texas, where he graduated cume laude with a degree in electrical engineering. He served as president of Eta Kappa Nu, and received honors recognition from Tau Beta Pi, Phi Kappa Phi, Phi Eta Sigma, a Lamar Distinguished Achievement Award, and McMaster's scholarship. He was working toward a master's degree in computer science.
Surviving are his mother and stepfather, Lona and James Helvie of Sour Lake, formerly of Carroll County; his father and stepmother, Alvin D. Jr. and Cathy Justice of Pittsburg; a sister, Christina Justice of Pittsburg; a brother, Robert Justice of Pittsburg; a stepsister, Lisa Rivers of Flora; a stepbrother, James Schuhr of Dothan, Ala.; a foster brother, Frank Quintana of Sour Lake, Texas; and grandparents, Mr. and Mrs. A.D. "Dave" Justice Sr., of Pittsburg.
Candlelight services were held Sept. 14 at First Baptist Church of Sour Lake.

Obituary notice taken from the Carroll County Comet, Wednesday, October 20, 1993