Delphi Community High School


Classes of 1870 - 2019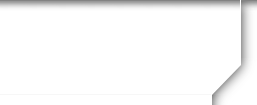 In Memory
Janice Coghill (Ward) - Class Of 1956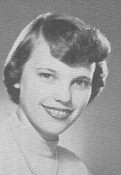 Janice passed away August 29, 1999, from breast cancer.
Married to Ray Ward and they have three sons
Jan was a professional seamstress - making draperies and curtains for many business, hotels and she made several wedding dresses.
Her whole life was dedicated to helping others and serving her Lord. Jan's giving knew no boundaries. Her love for life was visible in everything that she said and did.
Her family will always think of her as "A Child of God".
A. Janice Coghill Ward, 61, of Delphi, died at 10:12 p.m. Aug. 29, 1999, in Home Hospital, Lafayette. She had been a patient there for 10 weeks and ill for six months.
Born Nov. 25, 1937, in Delphi, she was the daughter of Albert Coghill and Mary C. Logan Coghill Barnaby. She was a 1956 graduate of Delphi High School.
Her marriage was on March 17, 1957, in Delphi, to Raymond D. "Ray" Ward, who survives. They lived in Georgetown, Ill., for 37 years before moving to Santa Teresa, N.M., where they resided for a few years. They then moved to El Paso, Texas, where they lived for five years before returning to Delphi in November 1998.
Mrs. Ward was a seamstress for more than 30 years. She enjoyed interior decorating and community volunteering.
She was a member of the Delphi First Presbyterian Church and was a 37-year member of the Georgetown Friends Meeting in Georgetown, Ill. She was very active there, serving on various boards and committees. She also was a member of St. Mark's Methodist Church in El Paso.
She was the chairman of the March of Dimes walk-A-Thon in Danville, Ill., for several years and was a founding member of the Bosom Buddies Support Group of Breast Cancer Survivors in Danville.
Also surviving are two sons, Darren R. Ward of Delphi and Harold D. Ward of Orangedale, Fla.; a foster son, Jeffery Hartman of Danville, Ill.; her mother and stepfather, Fred and Mary Barnaby of Delphi; a sister, Patricia Duff of Delphi; a brother, Jim Coghill of Farmington, N.M.; two two step brothers, Brace Barnaby of Burrows and Dale Barnaby of Pittsburg; a stepsister, Connie Wright of Markle; 13 grandchildren and one great-granddaughter. She was preceded in death by her father.
Services will be Thursday at 10 a.m. at the First Presbyterian Church in Delphi with Rev. Ellis Gaser officiating. Friends may call today from 5-8 p.m. at Abbott Funeral Home, Delphi. Interment will be in Morning Heights Cemetery, Delphi. Services also will take place in Georgetown, Ill., and El Paso, Texas.
Memorials may be made to the Carroll County Cancer Association.

Obituary notice taken from the Carroll County Comet, Wednesday, September 1, 1999