Delphi Community High School


Classes of 1870 - 2019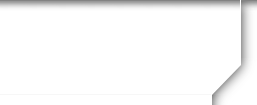 In Memory
Carol Ann Lamb (McGreevey) - Class Of 1956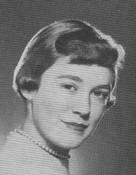 Carol Ann Lamb McGreevey, 70, of Delphi, died Sunday, June 14, 2009, at 10:29 a.m. at St. Elizabeth Medical Center in Lafayette. She had been in ill health and a patient there since May 20.
Born July 8, 1938, in Delphi, she was the daughter of the late George and Juanita LaRoche Lamb. She graduated from Delphi High School in 1956. Her marriage was on Oct. 6, 1956, in Delphi, to James E. "Jim" McGreevey, who survives.
Mrs. McGreevey and her husband owned J & J Disposal Service for 28 years. They have owned Delphi Pizza King since 1985. She worked as the company bookkeeper and was also the bookkeeper for the Delphi Community School Corporation from 1983 to 1996.
Mrs. McGreevey was a member of St. Joseph Catholic Church in Delphi.
She enjoyed reading and flower and vegetable gardening.
Mrs. McGreevey and her husband traveled the United States as well as overseas. She dearly loved her husband, daughters, grandchildren and great-grandchildren, brothers and all her extended family and friends. Her family was her whole life.
Also surviving are four daughters, Vickie Smith (husband: Bob) and Brenda Dages (husband: Tim), both of Indianapolis, Terrie Kenney (husband: Wayne) of Waterloo and Kellie M. Martin of Delphi; two brothers, Terry Lamb (wife: Shelley) of Santee, S.C., and Danny Lamb of Concordia, Mo.; eight grandchildren; three step-grandchildren; and one great-grandson.
Preceding her in death was a brother, George.
Funeral mass will be held today, Wednesday, at 10 a.m. at St. Joseph Catholic Church in Delphi. Father Peter Vanderkolk will officiate. Burial will follow at St. Joseph Cemetery in Delphi.
Memorials may be made to the American Heart Association or the American Lung Association.
Arrangements were made by Abbott Funeral Home in Delphi.