Delphi Community High School


Classes of 1870 - 2019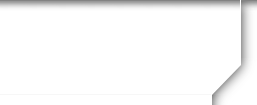 In Memory
Susie Lang (Schroeder) - Class Of 1956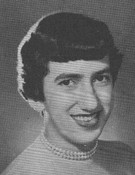 Lena Sue Schroeder, 73, of Idaville died at 5:05 p.m. Friday, June 1, 2012, at IU White Memorial Hospital.

She was born June 24, 1938, in rural Delphi to the late William F. and Susie (Price) Lang. She was married Oct. 18, 1959, to Alden J. "Al" Schroeder, who survives.

She is also survived by sons, Galen A. Schroeder of Idaville and Wayne A. (Diane) Schroeder of Idaville; daughters, Lisa S. (John) Gooding of Monticello and Sara A. (Jerry) Lubbehusen of Elnora; eight grandchildren, Allison and Adam Gooding, Alexie, Jerika, Jillian and Jorja Schroeder and Jason and Craig Lubbehusen; sister-in-law, Donna Lang of Tell City; two nieces; and two nephews.

She was also preceded in death by brothers, Forrest Walters, Martin Samual Lang and William Lang Jr.

Funeral services will be at 10:30 a.m. Monday at Springer-Voorhis-Draper Funeral Home with Pastor Charles Blakey from St. James Lutheran Church, Reynolds, officiating. Burial will follow in St. James Lutheran Cemetery, Reynolds.

Visitation will be from 3 until 8 p.m. Sunday at the funeral home.

Memorial contributions may be given to White County 4-H Goat Club barn expansion fund or to St. James Lutheran Church memorial fund. Envelopes will be available at the funeral home.

You may sign the online guest book at www.springerfuneralhome.com.