Delphi Community High School


Classes of 1870 - 2019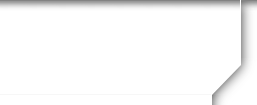 In Memory
Fred McCain - Class Of 1956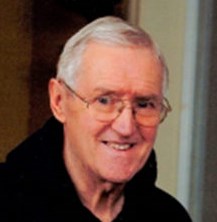 Fred L. McCain went into the hands of his Lord and Savior on June 26, 2018 in Spokane, Washington.
Fred was born in Kokomo, IN on August 10, 1938 to J. Reid and Louise Hope (Kendall) McCain. He graduated from Delphi High School where he was also the class president in 1956. They called him "Eagle Eye McCain" for his memorable basketball skills.
Fred went on to serve in the US Army. Fred received a Bachelor's Degree from Indiana University and then a Master's Degree in Education Administration from California State and a second Master's Degree in International Relations from the University of Arkansas. He taught junior high school in California.
Fred became a born-again Christian while in Germany at the age of 38. While in Germany, he was the President of Protestant Chapel Council, 2nd General Hospital, Landstuhl and taught at Ramstein AFB. While in Pontiac, Fred was an elder at Pontiac Bible Church, a bible study teacher, and a high school teacher. While in Kansas City, he was a Volunteer at the City Union Mission and a member of Mission Road Bible Church. Fred was a member of the Gideons throughout his time in Pontiac and Kansas City.
He was a beloved teacher.
Fred is survived by his wife, Jean Hoffman McCain; children, Sarah (Chad) Spencer, Jennifer (Steve) Sutanto and Matt (Lindsey) McCain; grandchildren, Josiah Spencer, Emma Spencer, Hope Spencer, Joshua Sutanto, Brody Sutanto, and Geo McCain; siblings, Jane Geroux, Marialyce Knoll, Joanne Gordon, Jim McCain, and Lynda Brooks; as well as many nieces and nephews. He is preceded in death by his parents and siblings, Nancy Foster, John Kendall McCain, Pat Kanable, Bill McCain and Julia McCain.
Viewing will take place on Sunday, July 8th from 1pm to 2pm at Sharon Baptist Church, 7012 E. 50 N., Flora, IN 46929 with a funeral service beginning at 2pm. A graveside service will follow at Beech Grove Cemetery, adjacent to the church.
Immediately following the graveside service, there will be a meal served at Delphi United Methodist Church, 1796 US-421, Delphi, IN 46923.
In lieu of flowers, memorial contributions may be made in Fred's name to any of the following organizations: The Gideons International at www2.gideons.org/donate; or, in memory of "Jaja Fred", to the Fields of Grace Ministries Tuition Scholarship Fund Uganda whose school is directed by his daughter, Sarah, and her husband, Chad, at www.fieldsofgraceministries.org or PO Box 122, Alma, MO 64001; or to the Alzheimer's Association, 1403 S. Grand Blvd. #202S, Spokane, WA 99203.