Delphi Community High School


Classes of 1870 - 2019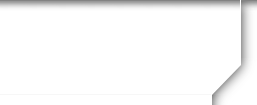 In Memory
Frances Martin - Class Of 1956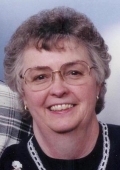 Frances M. Martin Myers, 74, of Delphi, died Friday, Nov. 9, 2012, at 1:18 a.m., at Mulberry Health and Retirement Community. She had been in failing health since July and a resident there for the past 8 days. She was born Dec 13, 1937, in Kansas City, MO, to the late Howard Martin, and Maxine McBeth Rehwinkel. Her marriage was to Joe D. Myers in Kansas City, on Mar 10, 1956, and he survives. She attended Delphi High School, and was a member of St. Joseph Catholic Church, Delphi. She had worked at the former Miller's Department Store, Monticello for many years; Dairy Queen in Delphi for many years; at lastly, at Carroll Manor Home, Delphi, as an aide. She enjoyed antiquing, sewing, crocheting, baking, and dearly loved her husband and family.

Surviving: Husband: Joe D. Myers, Delphi; Daughter: Katrina & Kevin Young, Waterford, MI, Daughter: Kim and Kevin Cripe, Delphi; Son: Dennis & Tracey Myers, Delphi, Son: Danny J. Myers, Delphi; Sister: Barbara and Bob Slover, Grandview, MO; Step-sisters: Kay and Richard Brown, Buffalo, DeEtta and Brian Reppert, Indianapolis; 7 grandchildren; 2 step-grandchildren; 7 great-grandchildren; 7 step-great-grandchildren.

Preceded in death by a sister Patricia Harbolt; half-brother William Rehwinkel; 2 step-sisters Camilla Winningham and Delores Fesler.

Services: Friends may call Monday 5-8 p.m. at Abbott Funeral Home-Delphi. Service there Tuesday, 11 a.m., Rev. Todd Ladd officiating. Burial at IOOF Memorial Gardens-Pittsburg. Memorial contributions to the Carroll Manor Home, envelopes available at the funeral home. Online condolences: abbottfuneralhome@frontier.com.

Published in the Journal & Courier from November 9 to November 10, 2012