Delphi Community High School


Classes of 1870 - 2019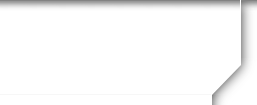 In Memory
Robert "Bob" Robbins - Class Of 1943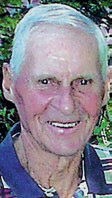 Robert W. "Bob" Robbins, 83, of W e s t Lafayette, formerly of rural Delphi, died Sunday, June 14, 2009, at 12:10 p.m. at St. Mary's Healthcare Center in Lafayette.
He and his wife moved to West Lafayette in September 2007 and he moved to the nursing home in August 2008.
Born Sept. 26, 1925, on his parent's Carroll County farm, he was the son of the late Arthur and Belle Mabbit Robbins. He was a 1943 graduate of Delphi High School. His marriage was on June 15, 1948, in Delphi to Patricia A. Burbage, who survives.
Mr. Robbins farmed in Carroll County all of his life.
He was a member of the First Presbyterian Church in Delphi, where he was a deacon, elder and held most of the church offices at one time.
He was a member of the I.O.O.F. Lodge #28 in Delphi and the John Purdue Club.
Mr. Robbins was an avid fan of Purdue men's basketball, attended the Indianapolis 500 race for many years, enjoyed golf, euchre card games, boating, and water sports.
He and his wife wintered in Sarasota, Fla., for many years.
He loved to have fun and enjoyed life.
Surviving with his wife are two daughters, Barbara Small (husband: Greg) of Lafayette and Janet Scherr (husband: David) of Folsom, Calif.; one son, James Robbins (wife: Jill) of Delphi; a brother, Donald Robbins (wife: Darilee) of West Lafayette; seven grandchildren; and two great-grandchildren.
Preceding him in death was an infant sister. Burial will follow at the I.O.O.F. Cemetery in Rockfield.