Delphi Community High School


Classes of 1870 - 2019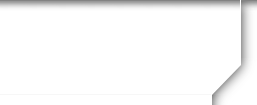 In Memory
Kasey Schnepp - Class Of 1988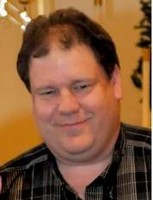 Pastor Kasey A. Schnepp, 40, of 115 W. 10th St., died at 7:50 a.m. Thursday, Jan. 7, 2010, as a result of an automobile accident south of Delphi.
He was born on Jan. 6, 1970, in Lafayette, graduated from Delphi High School in 1988, received his license to preach from the Indiana Conference of the United Methodist Church License to Preach School in summer 2009 and was studying business administration at Ivy Tech Community College.
His marriage was to Catherine J. Hutsell in Delphi, on Nov. 19, 1988, and she survives.
Pastor Schnepp worked for three years at the former Gerber Globe Valve and for 15 years at the former Peters-Revington Furniture factory, both in Delphi. He had been pastor at Colburn United Methodist Church for three years, and was appointed pastor of Burlington United Methodist Church in November. He was a leader with the Emmaus Walk and taught Bible study and Sunday school. He enjoyed camping with his family, paintball, bowling, euchre card games and spending time on the family farm.
Surviving with his wife are a son, Zachary A. Schnepp, and a daughter, Jessica M. Schnepp, both at home; his parents, Leslie A. and Pamela J. Humphrey Schnepp of Wood Dale, Ill.; and a brother, Kevin Schnepp (wife: Jennifer) of rural Carroll County.
He was a devoted husband and father, and dearly loved his wife, children, parents, brother, grandmother and all of his extended family and close friends. Also surviving are his paternal grandmother, Mary E. Schnepp of rural Carroll County, and mother- and father-in-law, Homer and Wanda Hutsell of Monticello. Preceded in death by his paternal grandfather, Robert. Kasey preached his funeral on Monday, Jan. 4.