Delphi Community High School


Classes of 1870 - 2019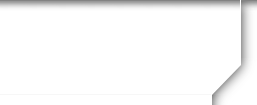 In Memory
Melissa Simpson - Class Of 1990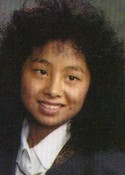 Date Deceased: July-30-2004
Age at Death: 33
Cause of Death: Huntingtong's Disease
Classmate City: Indianapolis, died Friday, July 30, 2004. Melissa married Greg Crider and together had children, Brett D. and Lauren G. Crider.

Melissa was a person that changed my life. Melissa was Korean and came to Delphi Community. She was one of very few minorities with in our school at that time. We befriended each other and never were apart. She was the most intelligent, artistic, wise person I have ever known . . .even today, years later after her death . . . there was nothing she could not do . . . she was an orphan living in an orphanage when she was adopted by a wonderful couple when she was near age 5. Doug and Sandy Simpson. She was survived by two brothers. I believe every person you come in contact with changes your life. . . and she changed mine forever. . . never to be forgotten . . . I hope that one day her children are able to read this and begin to know what an amazing person she was. . .she was married to Greg Crider an amazing father that has been raising the children in her absence. . . Melissa loved her children. She was taken from us too early due to disease. Believed to have passed away as a result of terminal Huntington's Disease. Huntington Disease Definition: A familial disorder inherited as an autosomal dominant trait and characterized by the onset of progressive CHOREA and DEMENTIA in the fourth or fifth decade of life. Common initial manifestations include paranoia; poor impulse control; DEPRESSION; HALLUCINATIONS; and DELUSIONS. Eventually intellectual impairment; loss of fine motor control; ATHETOSIS; and diffuse chorea involving axial and limb musculature develops, leading to a vegetative state within 10-15 years of disease onset.
Submitted by Peggy Johns