Delphi Community High School


Classes of 1870 - 2019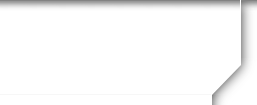 In Memory
Dave Johnson - Class Of 1962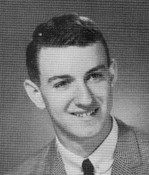 David H. Johnson
June 25, 1944 - Oct. 7, 2011

David H. Johnson, 67, of Farmington, passed into the light on Friday, Oct. 7, 2011. He was born June 25, 1944, in Rensselaer, Ind., to Geneiva Harris McCain.
He attended Delphi Community High School in Delphi, Ind., earned his bachelor's degree at Indiana State, and earned his master's at Tulane University. He later went on to get his Ph.D. in family therapy.
David joined the U.S. Army and served his country in the Army Medical Corps where he developed his skills for treating PTSD.
David met his wife, Joyce, while still in high school, where they performed in choir. Joyce would sing while Dave played the drums. He continued playing jazz drums in college, working his way through school.
David and Joyce began their first years of marriage at Fort Rucker, Ala., and New Orleans, La. For 15 years, they resided in their hometown of Delphi, Ind. In 1991, they relocated to the Four Corners area, where they later were joined by their two children, David and Candice.
In 1991 Dr. Johnson opened his practice, New Horizons, in Farmington. David spent his career and life in service to others through his social work. He made an enormous impact in his community helping those in emotional need and providing compassion for the disaffected.
Dr. Johnson was an intelligent, humorous professional who loved his work and cared deeply for his patients. In 2007, David was named NAWW-NM's Social Worker of the Year. He took great pride in this designation, as NASW was an organization in which he actively participated.
He inspired enormous loyalty from both friends and family, being the type of person that people gravitated toward. His presence filled a room and his laughter will be heard for years to come.
David was preceded in death by his father, Charles; and mother, Geneiva.
He is survived by his wife, Joyce; two children, David C. Johnson and Candice J. Watkins; son-in-law, Michael Watkins; two brothers, Claude and John Johnson; and his three grandchildren, Bailey, Esmerelda and Damiana. His grandchildren were the love of his life and he enjoyed every moment of his time with them.
David will be greatly missed. Everyone who knew and loved him feels grateful for the time they had knowing this great man.
May he rest in peace.
The family would like to thank Suzie Coghill for her selfless care of David in his final days. In addition, the family would like to thank Jeff Neidhart, Basin Home Health, Bill Boyle, Sheila Herrera, Tom Smith, our neighbor Bill, and many others who assisted the family in their care of both Dave and Joyce.
Services will be held at 1 p.m. Saturday, Oct. 15, at Daniels Family Funeral Services, 804 N. Dustin Ave. in Farmington.
Those who wish to send condolences to the family may do so at www.danielsfuneral.com.
Arrangements are with Daniels Family Funeral Services, 804 N. Dustin Ave. in Farmington, (505) 326-3671.