Delphi Community High School


Classes of 1870 - 2019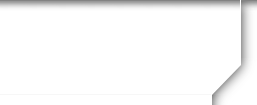 In Memory
Don Smith - Class Of 1962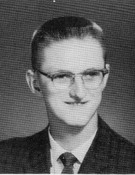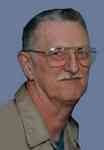 Donald E. Smith, 66, of Delphi, died at 12:39 p.m. Wednesday, Dec. 30, 2009, at Clarian Arnett Hospital in Lafayette.
Born Dec. 9, 1943, in Delphi, he was the son of the late Harold A. and Marian Baldwin Smith. A 1961 graduate of Delphi High School, he also graduated from Purdue University with a degree in horticulture.
He married Norma Jean Crist on April 6, 1968, in Delphi.
Mr. Smith retired in 2006 from the maintenance department at Alcoa after more than 33 years of service.
He was a member of the Alcoa 25-Year-Club, Wabash & Erie Canal Association and volunteered as its boat captain on the Delphi. He served as a private first class in the Army in 1968 in Vietnam and was a member of Monticello VFW, serving as chaplain for 15 years, and Monticello American Legion. He enjoyed watching and feeding birds, doing puzzles, gardening and spending time spoiling his dog.
Surviving are his wife; children, Kathy Cottrell (husband: Jeff) of Forest, Donnie Smith of Delphi, Karen Emmons (husband: Mike) of Irving, Texas, and Gerry Dittman (wife: Pam) of Coatesville; a brother, Arthur Smith (wife: Mary Gail) of Oregon; and sisters, Rosa Jenson (husband: Don) and Doris Hooten, both of Oregon, Donna King (husband: Dr. Wesley) of Ecuador and Nanti Firchau (husband: Harold) of Colorado.
Also surviving are 5 grandchildren, April Dittman, Chris Emmons, Erica Emmons, Tasha Cottrell, Dakota Cottrell.