Delphi Community High School


Classes of 1870 - 2019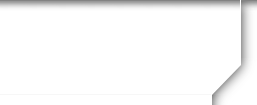 In Memory
Dick Welch - Class Of 1962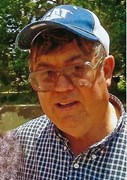 Richard L. Welch, 74, of the Buck Creek area passed away on Friday, February 16, 2018 at his residence following a brief battle with pancreatic cancer. Richard was born on February 12, 1944, to the late Milford and Edna (Ade) Welch of rural Delphi. He married Joy (Lybrook) Welch on August 28, 1965 at the Manchester College Chapel in North Manchester.
Richard was a lifelong farmer of more than 50 years, still harvesting his crops last fall and preparing for planting this spring. He attended New Hope Grade School in rural Delphi, graduated from Delphi High School as a proud member of the Class of 1962, earned a B.S. in Agriculture from McPherson College in McPherson, KS, and an M.S. in Agricultural Economics from Purdue University in West Lafayette. After finishing his degree, he and his wife, Joy, lived two years in the Chapare region of central Bolivia, South America. There they helped to improve the agricultural practices and nutrition of the local people, and they administered the via the Brethren Volunteer Service.
Upon returning to Indiana, Richard resumed farming with his brother, Myron Welch, establishing a successful corn, soybean, and hog farming operation. He continued farming after the death of his brother, eventually farming with his nephew, Todd, and then his daughter, Christy.
Richard was an active member of The Pyrmont Church of the Brethren and, more recently, The Living Stone Church in Rossville. His lifelong friendships with both congregations were some of the most treasured parts of his life. He was also an active member of his community. Richard helped organize servers for the annual Buck Creek Fish Fry for more than 50 years, which raises much needed funds for the local Buck Creek Volunteer Fire Department which happens to be the 4th Saturday in August, at the East Tipp Baseball Fields. New volunteer servers are always needed and appreciated! He had close friendships with many in the community, always ready to lend a helping hand, give advice, encourage others, and delivered countless bags of sweet corn. Richard was known for his witty remarks, and his sense of humor was unfailing through it all.
In addition to his wife, Joy, Richard is survived by a son, Chad (Alyson) Welch, of Lafayette; a daughter, Christy Welch (husband, Dallas Latia) of Lafayette; five grandchildren, Caleb, Addie, and Micah Welch, as well as, Chloe Bond-Latia and Eli Latia; brother-in-law, Roger Dilling, of New York City; sisters-in-law, Mary Welch, of Lafayette, and Lou Ann Lybrook, of Bloomington; and blessed with many loving nieces and nephews.
He was preceded in death by his parents, a sister, Carole Dilling; a brother, Myron Welch; brother-in-law, Gary Lybrook; his maternal uncle, Wilbur Ade, of Brookston; maternal aunts, Lorene (Joe) Chancellor, of Lafayette, and Lillian Ade and Alberta Ade, both of Brookston; as well as a paternal aunt, Ellen Welch, of Rossville.
Funeral services will be held at 11:00 a.m. on Saturday, February 24, 2018 at The Living Stone Church, 69 West Main, Rossville, with Pastor Eric Alwine officiating. Burial will follow at Spring Vale Cemetery in Lafayette. Visitation will be held from 4:30 - 8:00 p.m. on Friday, February 23, at The Living Stone Church in Rossville. Memorial contributions may be made to The Living Stone Church or the Buck Creek Community Association. Arrangements are entrusted to Genda Funeral Home Rossville Chapel with online condolences directed to
www.gendafuneralhome.com
.
Published in the Journal & Courier on Feb. 21, 2018