Delphi Community High School


Classes of 1870 - 2019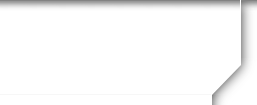 In Memory
Dick Roth - Class Of 1962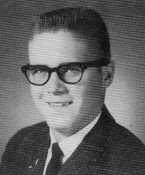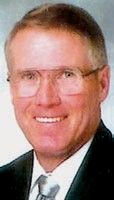 Richard W. "Dick" Roth, 65, of Monticello died Sunday, July 19, 2009, at 2:20 p.m. at his residence. He had battled leukemia for the past 10 and a half years.
Born June 15, 1944, in Lafayette, he was the son of the late John and Helen Smith Roth. His marriage was on July 13, 1973, in Royal Center, to Carol J. Buttice, who survives.
Mr. Roth was a 1962 graduate of Delphi High School and attended Purdue University for two years.
In 1966 he graduated from the Indiana State Police Academy and started a career in law enforcement. He worked as an undercover officer from 1970 to 1973. He was assigned to Carroll and White counties, as well as other counties, during his career. Roth retired as a Master Trooper in 1986.
He joined Saylor Candy Company in 1986 and retired due to his health in December 2008.
Mr. Roth and his wife owned and operated Roth's Sundae Castle in Delphi from 1984-1992.
He was a member of St. Joseph Catholic Church in Delphi, Indiana State Police Alliance, and Fraternal Order of Police. He was a former member of the Mt. Zion Masonic Lodge #211 in Delphi, the Scottish Rite, and the John Purdue Club.
Mr. Roth was an avid Purdue sports fan, liked the Chicago Bears and the Indianapolis Colts football teams, auto racing, and was an avid Delphi Oracle sports fan.
He loved his Lake Freeman home and enjoyed his yard work and flower garden.
Mr. Roth dearly loved his wife, children, grandchildren, his brother and sister, all of his extended family and many friends.
He was well respected in both of his professions, especially at the Indiana State Police.
Mr. Roth was fair and treated those he dealt with, with respect and was firm in his discipline of the law.
He loved to watch his grandchildren participate in all of their activities and surrounded himself with his family as much as he could.
Surviving with his wife are four sons, Michael Roth (wife: Jill) of Kokomo, Scott A. Roth (companion: Emmy Yount) and Mark Roth (wife: Tabby), both of Delphi, and Troy Carson (wife: Kathy) of Goshen; a daughter, Dawn Fisher (husband: Rob) of Elkhart; a brother, Donald Roth (wife: Sandy) of Flora; a sister, Pat Lohrman (husband: Glenn) of Monticello; his mother-in-law, Virginia Buttice of Logansport; 17 grandchildren; and nieces, nephews and cousins.
Also preceding him in death were his father-in-law, Charlie Buttice; a niece, Brittany Adair; and a nephew, Ryan Roth.