Delphi Community High School


Classes of 1870 - 2019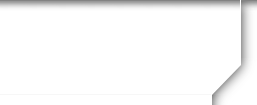 In Memory
Chris Johnson - Class Of 1980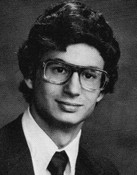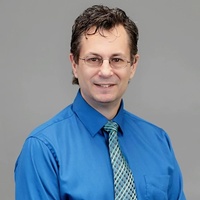 Chris Johnson of Crawfordsville passed away unexpectedly Monday, January 1, 2018 shortly after the new year in Ft. Wayne. He was 56.
Chris was the primary principal and CEO of Johnson & Williamson Insurance in Crawfordsville.

Born September 22, 1961 in Delphi, he was the son of Claude and Linda Lee (Beaumont) Johnson.

He graduated from Delphi High School in 1980 as valedictorian. He then attended West Point Military Academy until an injury ended his service as a cadet. He graduated summa cum laude and Phi Beta Kappa from Wabash College class of 1984.

He married Raquel Nocus on August 8, 1999 in Crawfordsville. She survives.

He began his career working as an engineer for the United States Defense Department. Eventually, he returned to Indiana to join his father in the insurance business.

He was a Rotary International Paul Harris Fellow and member of the Crawfordsville Rotary Club as well as a State of Indiana Fire Commissioner. He also continually contributed to the community in various ways.

Chris pursued a lifelong passion as an engineer and scientist obtaining numerous patents for various designs and inventions. He loved travelling and was an avid reader and a lifelong student of history, particularly military history.

Surviving family includes his wife; daughter Sophia at home; son David (Lexi) Johnson of Franklin; daughter Teresa (Brad Farmer) Johnson of Pittsboro; father Claude Johnson of Crawfordsville; four grandsons and a granddaughter on the way.

He was preceded in death by his mother.

A celebration of his life will take place 6:00 P.M. Sunday, January 7th at the Boy's and Girl's Club of Montgomery County, 1001 Whitlock Ave., Crawfordsville, Indiana. Visitation will be held from 2:00 to 6:00 P.M. Sunday at the Boy's and Girl's Club.

In lieu of flowers, donations in his honor can be made to a volunteer fire department of your choosing or to the Crawfordsville Rotary Club-Mexico Fire Truck Initiative, P.O. Box 841, Crawfordsville, IN 47933.