Delphi Community High School


Classes of 1870 - 2019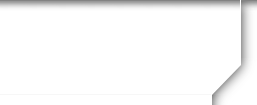 In Memory
Larry Felix - Class Of 1960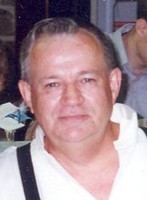 I'm sorry to report we have losted another beloved classmate.


Larry Joe Felix

- Class of 1960
Monday, May 10, 2010 4:45 PM EDT
Larry Joe Felix, 68, Greenfield, passed away Saturday, May 8, 2010, at Hancock Regional Hospital. He was born Dec. 7, 1941, in Lafayette, Ind., to the late Joseph C. and Mary L. (Downham) Felix.
Larry was a 1960 graduate of Delphi High School. He obtained a bachelor's degree in Computer Science from the University of Indianapolis in 1985 and served his country in the U.S. Army. He worked as a computer analyst for Delta Faucet for 18 years. He was a member of the St. James Lutheran Church and the Greenfield American Legion #119. He enjoyed wood working and spending time with his grandchildren.
Larry is survived by his wife of 39 years, Carmen Felix of Greenfield; daughters, Angie (Russell) Chaffee of New Palestine, Andrea (Scott) McAlister of Greenfield; grandchildren, Taylor Felix, Lucas and Emma McAlister, and Hunter and Lizzie Chaffee; brother, George Felix of South Carolina; sister, Joyce (Bob) Kenworthy of Delphi, Ind.
He was preceded in death by a son, Tony Felix.
Funeral services will be held at 10 a.m. Thursday, May 13, 2010, at Stillinger Family Funeral Home, Pasco Chapel, with military rites provided by the Greenfield Veterans Honor Guard. Burial will follow at a later date. Friends may call from 4 p.m until 8 p.m.Wednesday, May 12, 2010, at the funeral home. Memorial contributions may be sent to the American Cancer Society, 5635 W. 96th Street, Ste. 100, Indianapolis, IN 46278, or the Greenfield American Legion #119, 275 S. Center Street, Greenfield, IN 46140.
Online condolences may be shared at
www.stillingerfamilyfuneralhome.com
Obituary notice taken from Greefield Daily Reporter, Greenfield, IN
Monday, May 10, 2010
Larry Joe Felix, 68, of Greenfield, died Saturday, May 8, 2010, at his home.
Born Dec. 7, 1941, in California, he was the son of the late Joseph C. and Mary L. Downham Felix. His first marriage was to Elizabeth Bowman and they later divorced. His second marriage was to Carman "Mitzi" Snowburger, who survives.
Mr. Felix was a 1960 graduate of Delphi High School. He attended Indiana University.
He retired from Delta Faucet in Indianapolis and was currently employed at Wallmann's Grocery in Delphi. He worked at Hall's IGA as a young adult.
Mr. Felix was a member of the Delphi Christian Church.
He enjoyed camping, fishing, woodworking, and spending time with his family.
Surviving with his wife are three daughters, Theresa Felix of Arizona, Angela Chaffee (husband: Russell) and Andrea McAlister (husband: Scott) both of Greenfield; a sister, Joyce A. Kenworthy of Delphi; a brother, George W. Felix of Kershaw, S.C.; three granddaughters and three grandsons.
Preceding him in death was a son, Anthony Felix.
Services were held in Greenfield.
Arrangements were entrusted to Davidson Funeral Home in Delphi.

Obituary notice taken from the Carroll County Comet, Wednesday, May 26, 2010