Delphi Community High School


Classes of 1870 - 2019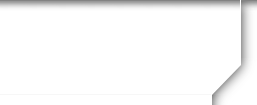 In Memory
Janet Anderson - Class Of 1965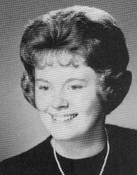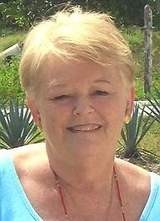 Janet Louise Anderson Munson, 63, Lafayette, died at 3:30 p.m. Monday, June 14, 2010, at Clarian Arnett Hospital.
Born May 16, 1947, in Lafayette, she was the daughter of Genevieve Vianco Anderson MacIntire of North Fort Myers, Fla., and the late Ross L. Anderson.
She was married from 1968 to 1991, to Lee Munson, who survives in Delphi.
A 1965 graduate of Delphi High School, she received her associate degree in applied science when she was 60 years old in 2007.
She had worked as a beautician at Shear Country in Delphi before her retirement. She enjoyed scrapbooking, reading and spending time with her grandchildren.
Surviving with her mother are a daughter, Jennifer Craft of Jacksonville, Fla.; two sons, Jon Munson (wife: Priscilla) of Las Vegas and Eric Munson of Delphi; her stepfather, Charles MacIntire of North Fort Myers; and a brother, Jon MacIntire (wife: Georgette) of Las Vegas.
Also survivingare 5 grandchildren, Brooke, Zachariah and Presley Munson, all of Las Vegas, Landon Craft of Jacksonville and Jalyn Munson of Delphi. She was preceded in death by a sister, Cynthia Light.