Delphi Community High School


Classes of 1870 - 2019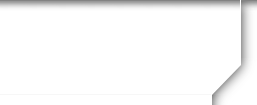 In Memory
Charles Gerard - Class Of 1967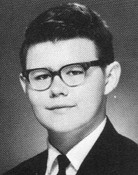 Charles Edward Gerard, 56, of 1208 E. Main St., Delphi, died at 12:22 p.m. on Sept. 15, 2005, at St. Elizabeth Healthcare Center.
Born in Lafayette on March 3, 1949, he was the son of James E. and Mary I. Timmons Gerard. He was a 1967 graduate of Delphi Community High School and a graduate of Indiana University, with a double major in history and economics.
Mr. Gerard was formerly a dispatcher for the Delphi Police Department, and worked at Purdue University Library in the circulation department for 25 years.
He contributed prints to the Faces Behind the Facade. He was co-author of the sesquicentennial publication and author of "Mystique of Deer Creek."
Mr. Gerard served in the ROTC at Indiana University for two years.
He was a member of Carroll County Wabash & Erie Canal, Inc.; Delphi Preservation Society, where he was the historian and a member of the board of directors; and Carroll County Historical Society. He led walking tours along Deer Creek.
He was active in the Republican party and local politics. He was active in the 300 route for the Hoosier Heartland Highway.
Mr. Gerard was fluent in Russian and German and enjoyed playing the piano.
Surviving are his mother of Delphi; and his uncle, Marvin Timmons of Lafayette.
He was preceded in death by his father on Feb. 6, 1992.
Services were Tuesday at Davidson Funeral Home, with burial at IOOF Cemetery in Delphi.
Memorials may be made to ALS Institute (Lou Gehrig Disease). Envelopes are available at the funeral home.

Charles and I were like brothers--he was the brother I never had. We became acquainted in junior high band---you know--in the OLD BUILDING-which has since been pulled down. We discovered that we had interests in common--literature, fine arts, music, and history. We played in the band together all throughout junior high and senior high, as well as participating in French Club. We parted company, so to speak, at graduation. He attended IU, being graduated with a double major in History and Economics, myself---a B.A. in French and English from ISU. We came together at moments of both joy and tragedy. I chose Charles as my best man at my wedding May 29, 1971---Charles chose me as pallbearer at his father's funeral. We also participated in the campaigns of Mayor Sam Deiwert, and the Commissioner Campaigns of George Mears and Loren Hylton. He announced to me his diagnosis of ALS(Lou Gehrig's Disease) in the fall of 2003, and I started taking him to see his mother at St. Elizabeth Healthcare, and later on visited him there upon his institutionalization. I would feed him his Sunday evening meal---I felt it almost a Matthew 25 worship time, feeding him his food when it became impossible for him to swallow. I recorded his will, which gave land to NICHES and his artifacts to DPS. I also saw him take his last breath due to ALS on September 15, 2005. Let us all remember Charles, who was almost the President of the Senior Class.
Submitted by Mark Smith