Delphi Community High School


Classes of 1870 - 2019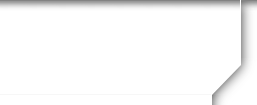 In Memory
John Dubes - Class Of 1967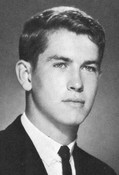 Local Youth Killed in Motorcycle Crash

A 17-year-old rural Delphi senior was killed in a motorcycle accident northeast of Lafayette Saturday afternoon, State Police identified the youth as John B. Dubes of route 2, Delphi.
Dubes died in St. Elizabeth Hospital at 1:35 a.m. Sunday, almost four hours after the collision on Indiana 25 three miles northeast of Lafayette at 9:38 p.m. Saturday. Dubes suffered a broken neck, skull fracture and multiple injuries overall.
According to State Police, Dubes was traveling northeast on 25 on his cycle when he pulled out to pass another vehicle making a right turn onto Heath Road, Charley Phillips of 1207 Cincinnati Street, Lafayette was making a left turn from Heath onto 25 from the east.
Dubes swerved to the left to avoid the Phillips vehicle, went off the left berm, traveled 75 feet and slammed into a concrete abutment.
Troopers Marion Hartke and Denny Davis investigated.
Dubes was born in Tippecanoe County and was a senior at Delphi Community High School.
Surviving with the parents, Mr. and Mrs. John R. Dubes, are three brothers, William, Jerry and Michael, and three sisters, Deborah, Marsha and Linda, all at home.
Funeral services were held Tuesday afternoon at the Delphi Methodist Church. The Rev. David Abel officiated. Burial was in Pittsburg Cemetery.

Obituary notice taken from the Delphi Citizen, Thursday, October 27, 1966

A Tribute to John
By a Classmate

Sunday morning, October 23, the city of Delphi was dimmed by the news of the death of John Dubes, 17-year-old senior in the Delphi Community High School, in a tragic motorcycle accident.
Sadness and sorrow linger in the minds of many today as they ask themselves why such a tragic halt was brought to the life of this local youth.
Relatives, friends and classmates who knew John, knew him as a friend, a leader and a sharp-spoken companion with a constant smile.
Most of all, John was one of Delphi Community High School's finest examples of today's teenage. Well-respected and well-liked by all who knew him, memories of John will be long cherished by anyone ever associated with him. John's loss is, in a sense, a personal loss to each and every one in Delphi.
The question of "why" this unforeseeable event crossed the path of John Dubes will long be in the minds of many, and the answer, may never be discovered by man.