Delphi Community High School


Classes of 1870 - 2019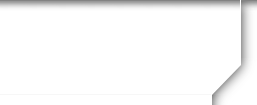 In Memory
Susan Nelson (Lenz) - Class Of 1969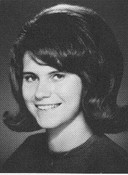 Susan Jane Nelson Lenz, 63, left this world to be with God and her Dad (George Nelson) on Saturday, June 13, 2015 at 10:37 p.m. after a hospitalization near her home in San Marcos, Texas. Susan was born to George and Barbara Nelson of Delphi, Indiana. She graduated as valedictorian of her class from Delphi High School in 1969. She gave birth to one daughter, Tanya who currently resides in Houston, Texas. She went back to college later in life and graduated with with honors with a B.S. in Computer Science from Purdue University in 1988. She was given the honor of being the chosen speaker for her graduating class. She moved to Houston, Texas after accepting a job offer from ExxonMobil. She worked in various roles as she moved through her career but in her last role she was a Global Technical Project Manager. She married Norman Lenz on November 25, 1989.

Anyone who knew Susan would tell you that she was one of the strongest, most intelligent, driven, organized, detailed and tenacious women that they have ever met. In December of 2005 she was diagnosed with Glioblastoma Multiforme Stage 4 Brain Cancer and received treatment from MD Anderson Cancer Center in Houston. Her determination was evident as she fought and won her battle with cancer for 9.5 years with the steady support and dedication from her husband, daughter and several private caregivers over the years.

She was loved immensely and will be missed by: her husband Norman Lenz, her daughter Tanya Treece, her mother Barbara Nelson, her sisters Diana Reef, Janet Allbaugh, Tracy Houchin and Karen McFadden, her brother Jeff Nelson in addition to her extended families in Indiana and Missouri.

A celebration of Susan's life is planned for July 5th in City Park Delphi, Indiana between 2:00 pm and 5:00 p.m. In lieu of flowers the family would request that donations be made in Susan's name to MD Anderson Cancer Center (gifts.mdanderson.org).

Published in the Journal & Courier on June 17, 2015