Delphi Community High School


Classes of 1870 - 2019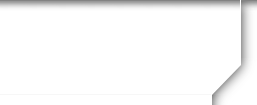 In Memory
Jerry Rutledge - Class Of 1969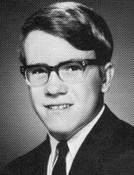 Jerry Dean Rutledge, 56, of Rock Creek Road, died Saturday, March 13, 2008, at his residence. A Memorial service will be held at 2:00pm, Monday, March 17, 2008, in the chapel of Bridges Funeral Home with Rev. Bob Moon officiating.

Mr. Rutledge was born June 13, 1951, in Indiana and had lived in the Middle Georgia area for the past twenty-seven years. He was the son of the late Leonard Rutledge. Mr Rutledge was a member at Harvest Cathedral in Macon and a graduate of the University of Indiana. He was an entrepreneur and former owner of Saffron, Inc. as well as "Sams Court" Arabian horse. Mr. Rutledge was a member of The Boy Scouts Association Pack 8, Southeastern Cherokee Confederacy of Georgia and the American Cherokee Confederacy.

Mr. Rutledge is survived by his wife: Denise Rutledge; children: Michael Rutledge, Tiffany Rutledge, Ryan Rutledge, Prentice Rutledge and Palmer Rutledge; step-children: Deliha Payne, Jonathan Runyon and Ralph Stone; mother: Jewell Rutledge; brother: Ronnie Lee Rutledge; grandchildren: Monte Thompson and Sage Rutledge; niece: Kim Williams; and by his nephews: Craig Rutledge and Shane Rutledge.

In lieu of flowers the family requests that contributions be made to Coliseum Cancer Center, 330 Hospital Drive, Suite 120, Macon, Georgia 31217 or to Heartland Hospice, 115 Arkwright Landing, Macon, Georgia 31210.

The family may be contacted at the residence at 103 Rock Creek Road in Gray.