Delphi Community High School


Classes of 1870 - 2019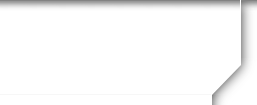 In Memory
Clifford Baldwin - Class Of 1951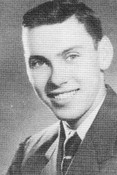 Clifford D. Baldwin, 76, of 6595 W. County Road 200 North, died Friday, Oct. 9, 2009, at Seton Specialty Hospital, Lafayette. He had been in failing health since Aug. 11.
He was born Nov. 29, 1932, in Carroll County, and was the son of the late Clifford and Grace M. Stoner Baldwin. He graduated in 1951 from Delphi High School.
His marriage was to Marilyn J. Shaffer in Ockley on Aug. 10, 1951, and she survives.
He and his wife owned and operated Baldwin Automotive Supply in Delphi since 1962, and B&B Auto Care Center in Delphi since 1980. In 1994 he and his family built the Auto Express Car Wash in Delphi. He retired from day-to-day operations of the business in 2007.
Mr. Baldwin was a member of the former Delphi Masonic Lodge and Murat Shrine in Indianapolis, attaining his 32nd degree, a life member and past commander of Delphi American Legion Post 75 and an active member of Delphi Tri-Township Fire Department for 45 years. He served two years in the Navy and two years in the Marine Corps at the conclusion of the Korean War.
He helped in organizing the Shriner's Circus, overseeing the field trip of the third-grade class at Delphi for many years.
Surviving with his wife are two sons, Mike Baldwin (wife: Gail) of Lafayette, and Matt Baldwin (wife: Tina) of Delphi; a daughter, Dorothy Hesler (husband: Tom) of Delphi; and a half brother, Leroy Matson (wife: Lois) of Flora.
Also surviving are 9 grandchildren, 2 great-grandchildren. A daughter, Doris J. Morrison, and a half brother, Marvin, preceded in death. Cliff dearly loved his wife, daughter and son-in-law, sons and daughters-in-law, grand- and great-grandchildren, and all extended family. He gave of himself freely to help those in need, and was always there to lend a helping hand. He enjoyed and took great pride in working at his store with his sons and son-in-law. He always had something special to give the young people that loved to come in his store and see Cliff.