Delphi Community High School


Classes of 1870 - 2019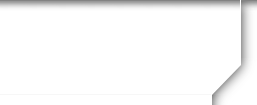 In Memory
Dick Hatton - Class Of 1951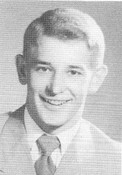 Richard Hatton died peacefully on Aug. 9, 2007, with his family at his side. Despite a lengthy battle with cancer, Dick exuded love, courage and constant optimism.
Dick was born on Nov. 23, 1932, in Camden, Ind., to Harry Paul Hatton and Ruth Friday Hatton. He grew up in Delphi, Ind., where he was permanently instilled with small-town, Midwestern American ideals and virtues. In high school, he lettered for four years in basketball, football and track and graduated with many awards and honors.
At the age of 6, Dick was hospitalized with an undiagnosed illness. After an elderly visiting doctor identified typhoid fever, Dick decided he would be a physician. In 1958, he fulfilled his boyhood dream, graduating from Indiana University School of Medicine and then interning at Harbor General Hospital in Torrance. Dick was a member of the first class of the Flight Surgeons School, San Antonio Air Base, Texas, and subsequently served as a doctor with the rank of captain in the United States Air Force in Yokota, Japan, for two years. After the service, Dick completed his residency in radiology at Herman Hospital and M.D. Anderson Hospital in Houston, Texas.
In 1965, he joined the Radiology Medical Group of Napa and in 1978 served as chief of staff for Queen of the Valley Hospital. Dick was the third radiologist in Napa and saw the field grow from a newer specialty with films developed in darkrooms to a computerized, high-tech endeavor with MRIs and PET scans. He was very proud of the radiology department at the Queen, his fellow radiologists and the entire staff. Dick always encouraged staff members to achieve their highest potential. For example, a file clerk in the department credited him with providing advice and inspiration to continue her studies and become a registered nurse. Dick loved his profession and looked forward to the challenges that every new day would bring. He retired in 1999, having practiced medicine for 35 years. He exemplified compassion and generosity and earned the respect of all who knew him. He was known for his sense of humor, his unceasing politeness and honesty. In short, Dick was a true gentleman.
The love of his life and best friend was Jo-an, his wife of 45 years. They enjoyed traveling together, especially if it included fly fishing. Many of their trips were of the more adventurous type. While many couples traveled to cities like Paris and London, their first trip to Europe was hiking from hut to hut in the Alps. They also trekked through Nepal for a month, highlighted by Dick's long hike to Everest Base Camp.
Dick's greatest diversion was fly fishing, especially throughout the western states that he enjoyed so much. A lover of wilderness, he was never happier than in the Yellowstone backcountry or fishing a mountain stream in Montana. Fly fishing also took him to other areas of the world, including Alaska, Argentina, Canada, Chile, Costa Rica and New Zealand. Dick enjoyed sharing his fly fishing skills with others and taught his sons and friends the art, as well as young strangers he encountered in his travels who expressed an interest in learning. He was also a skier, tennis player and backpacker. He balanced active outdoor sports with a love of music and not only played classical guitar, but was an amateur songwriter.
Besides his wife, Jo-an, Dick is survived by his son, David Kemp Hatton; David's wife Karyn; granddaughter Davis Carson Hatton, whom Dick called "my treasure"; son Daniel Wade Hatton; brother Douglas Hatton; sister-in-law Jan; nephew Steven and niece Jill.
A private family service will be held to be followed by a celebration of Dick's life at a later date.