Delphi Community High School


Classes of 1870 - 2018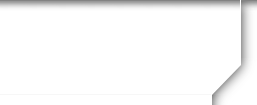 In Memory
Doxie Moore - Class Of 1930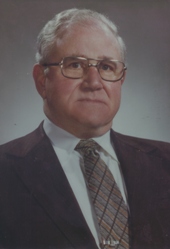 INDIANA FOOTBALL HALL OF FAME
J. DOXIE MOORE (Deceased)
Inducted: August 18, 1979 in Richmond, IN

Date of Birth: February 13, 1911 in Delphi, IN
High School Attended: Delphi Graduated: 1930
High School Honors: All-Sectional and All-Regional 3 years in a row; All-State Honorable Mention; captain senior year; 1929 only team in state to go undefeated in regular season and was highest scoring team in state; made Sweet 16 in 1928 and 1930.
College Attended: Purdue University Graduated: 1934
University of Colorado MS 1937
College Honors: Played on two Big Ten Championship teams in football and two in basketball; played in back field and labeled best in USA; one of two players in world to play on four Big 10 Championship teams.
Professional Athletic Background: Played on Continental Wire Company and Enrich Paint Company semi-pro basketball teams; coached Sheboygan Red Skins, the Anderson Packers, and the Milwaukee Hawks in the 1950s, with the Red Skins qualifying for NBL playoffs due to a 26-18 record.
Coaching Experience: Coached all sports 4 years at West Lafayette HS; coached all sports at Mt. Vernon Township HS, IL.
Coaching Honors: Won Conference Championship in football.
Special Recognition: Officiated high school football 10 years; inducted into Indiana Basketball Hall of Fame in 1978 and Illinois Coaches Hall of Fame; served as commissioner of National Professional Basketball League during its one year of existence; served as an administrative assistant of Governor George Craig in the 1950s.
Mr. Moore passed away April 23, 1986.
The following is a listing on ebay for a 1928 Oracle yearbook. He was a star basketball player and later coach and commissioner for the league. Up for bid is the 1928 Oracle, the yearbook of Delphi High School in Delphi, Indiana. This hardback contains photos of the students and faculty, clubs, sports teams and other organizations, plus vintage ads and a review of the 1927-28 school year. Among the students was sophomore John Doxie "Doc" Moore, who gained fame in basketball at the high school, college and professional levels. Moore led Delphi to its first state tournament appearance while winning all-sectional and all-regional honors. He played college ball at Purdue and coached several pro basketball teams, including the Sheboygan Red Skins, the Anderson Packers and the Milwaukee Hawks in the 1950s. Moore also served as commissioner of the National Professional Basketball League.