Delphi Community High School


Classes of 1870 - 2019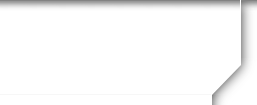 In Memory
John McCormick - Class Of 1932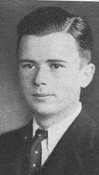 John B. McCormick, 93, of Delphi, died at 4:33 a.m. Saturday, Aug. 23, 2008, at St. Elizabeth Healthcare in Delphi, where he had been a resident for 99 days.
Born Dec. 27, 1914, in Perry Township, Tippecanoe County, he was the son of John Clifford and Grace Edna Booth McCormick. He moved with his family to Madison Township in Carroll County in 1930 and graduated from Delphi High School in 1932.
His marriage was on Feb. 21, 1935, at St. Mary's Cathedral in Lafayette, to Mary Majenta Maxwell, who survives.
Mr. McCormick was a farmer his entire life, always working closely with Purdue University's agricultural recommendations, He first became a landowner, in Madison Township in 1941.
A yearly attendant at Purdue Science Days, he appeared on its program several times. He was a past president of State Farm Management Association, Carroll County Farm Bureau Co-op, Indiana Farm Policy Committee, Carroll County Planning Committee, and Delphi School Building Corporation (chairman and member).
Purdue University awarded him a Certificate of Distinction in 1965, the same year he was recognized by Ford Motor Company's Almanac for Farm Efficiency. Mr. McCormick was given $2,000 which he designated to Purdue agriculture scholarships.
In 1988 the McCormicks provided funds for a Delphi Community High School scholarship for students attending the Purdue Ag School.
Mr. McCormick was one of 15 inaugural class inductees of the Carroll County Agriculture Hall of Fame in 1994. That same year he was named a "Sagamore of the Wabash."
Other awards he received include Purdue's Outstanding Contribution to Agriculture, Prairie Famer Master Farmer, Distinguished Soil Conservation, and Delphi American Legion Outstanding Citizen.
He was a member of the Soil and Water Conservation, serving as supervisor for nine years, Carroll County Extension Committee, Purdue Council on Agricultural Research Extension-Teaching Committee, State Swine Tour, Governor's Ethanol Committee, John Purdue Club, Carroll Country Club, Trailblazers of Camp Tecumseh, Lafayette Elks and Knights of Columbus.
Mr. McCormick was a 10-year director of Delphi's First Federal Savings and Loan and of Union Bank & Trust Company in Delphi for 11 years. He also supported the Wabash and Erie Canal Association.
He enjoyed his morning coffee group, traveling the world and watching Delphi and Purdue University sporting events.
Surviving with his wife are a son, Eric McCormick (wife: Colleen), Delphi; a daughter, Susan Griese (husband: Bill), Santa Claus; two grandsons, Eran McCormick and Brian Joseph Griese; two grand-daughters, Maggie Michael and Kelly Noel Griese; and four great-grandchildren, Jacob and Alex Michael and Jarrod and Amanda McCormick.
He was preceded in death by: a sister, Mrs. Bill (Pauline) Steill and a brother, Loren McCormick.
A funeral mass will be held today, Wednesday, at 10 a.m. at St. Joseph Catholic Church, Delphi. Father Peter Vanderkolk will officiate.
Burial will be at Zion Citizens Cemetery, west of Bringhurst.
Memorial contributions may be made to the John & Mary McCormick Ag Scholarship Fund, Delphi Community High School, 501 Armory Road, Delphi, IN 46923.
Online guestbook and condolences available at www.davidsonfh.com
Davidson Funeral Home, Delphi, is in charge of arrangements.