Delphi Community High School


Classes of 1870 - 2019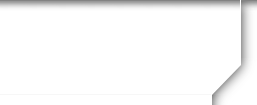 In Memory
Thelma Sterrett (Hodges) - Class Of 1941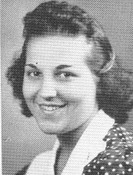 Thelma M. Hodges, of Delphi, passed away on Fri., June 22, 2012, at 2:07 a.m. in her home.

She was born on May 1, 1923, in Battle Ground to the late Joseph C. and Marie (Pattengale) Sterrett.

She graduated from Delphi High School in 1941.

Thelma married Floyd H. Hodges in Delphi on Aug. 3, 1978. He preceded her in July 1984.

Mrs. Hodges had been a secretary for Carroll Telephone for over 20 years and had also been a secretary at Green Acres Soil Service.

She was a member of the American Legion Auxiliary, VFW Auxiliary and board member for the Pretty Prairie Cemetery.

Thelma enjoyed sewing, bird watching, doing word puzzles and spending time with her family.

Thelma is survived by three daughters, Doris Ann Page (husband: Duane) Johnson, of Lafayette, Catherine Gelmene Page (husband: Gene) Knight, of Logansport and Joyce Elaine Page Rider, of Brookston; a sister, Nina Sanderson, of Indianapolis; and sister-in-law, Barbara Sterrett, of Delphi; grandchildren, Greg Stonebraker (Tracy), of Avon, Ill., Glenn Stonebraker, of Rossville, Mark Hayes (Pam), of Flora, James T. Knight (Cathy), of Logansport, Julie Rider Walter, of Germany, Stephen P. Rider (Kathy), of Lafayette, Jill Rider Mao (Jason), of Columbus and Scott Rider (Rosetta), of Monticello; stepgranddaughters; Teresa Ostergren, of Lafayette and Marsha Ragan, of Delphi; 16 great-grandchildren; one great-great-granddaughter; and several nieces and nephews.

She was preceded in death by her parents, her husband, a grandson and his wife, Gary and Trina Stonebraker, and her brother, Don Sterrett, her sister, Dorothy Sterrett Wilson, and son-in-law, David Rider, a niece and 2 nephews.

Viewing will be from 11 a.m. to 1 p.m. on Tuesday, June 26, 2012, at Davidson Funeral Home, Delphi. the Rev. Dr. David M. Doane officiating. Burial will be in Pretty Prairie Cemetery, Battle Ground. Memorial Contributions may be made to the Pretty Prairie Cemetery Association.
Published in the Journal & Courier on June 23, 2012