Delphi Community High School


Classes of 1870 - 2019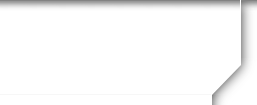 In Memory
Paul Daniels - Class Of 1945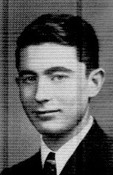 Paul Daniels (1945)
Date Deceased: 07-01-1989, at age 62
Cause of Death: Lung Cancer
Classmate City: Delphi, IN

Survived By: Wife - Mildred F. Daniels Daughter - Rita Daniels Johnson Daughter - Debbi Daniels Wylie Granddaughter - Jami Linder Hahn 3 Great Grandchildren - Cami, Austin, and Tyler

For several years my dad, and his partner Glen Medley owned and operated the Sinclair station in Delphi, and D & M Safety Center. He was the best wheel alignment man in town, and everyone knew it. Anytime anyone had a wheel alignment problem they were always referred to my dad. I can remember as a child sitting at the kitchen table eating supper and people pulling up in front of the house, and asking dad to look at their cars. He never turned anyone away, and many times finished a cold meal because of it, but he didn't care, he enjoyed helping others. If my dad had an enemy he never made himself known, dad was a friend to everyone he knew. In later years due to the health of his partner, the business had to be closed. It was then that dad went to work for the Delphi Post Office. His job was to take care of the building and the grounds. No matter what dad did he always gave it his best, he took great pride in his work. He kept the place in tip top shape, and was awarded accomodations for an outstanding job by the regional office. That was a proud moment for him and the family. Dad also enjoyed bowling, he was an avid bowler, and bowled left handed. In his younger years, he managed the local bowling lanes in town, where he became quite an accomplished bowler. He used to speak of the time that he beat a trick bowler by the name of Andy Verapopis, who had come to the bowling alley to put on a show. When dad passed in 1989, we not only lost a great husband, father, and grandfather, but Delphi lost a fine upstanding citizen, and a great friend.
Submitted by Rita Daniels Johnson


Final rites for Paul R. Daniels, 62, of Delphi, were Monday at Horn Funeral Home in Delphi. Leroy Royer and Cleve Shaw officiated. Interment was in Zion Cemetery.
He died at 2:30 a.m. July 1, 1989, in St. Elizabeth Hospital Medical Center, where he had been hospitalized for two days.
Born Feb. 5, 1927, in Carroll County, he was the son of Ira Ellis and Henrietta Patterson Daniels. On Feb. 3, 1952, in Indianapolis, he married Mildred Hildebrandt, who survives.
He was a 1945 graduate of Delphi High School.
He had been maintenance man at the Delphi Post Office since 1971. He had owned Daniels Alignment in Delphi for several years and D & M Safety Center in Delphi until it closed in 1971.
A member and treasurer of Cottage Street Church of Christ in Delphi, he was a World War II Army veteran and was a member of Harry Bohannon Post 75, American Legion, in Delphi.
Other survivors are two daughters, Rita Davis of Delphi and Debbi Emerson of Lexington, Ky.; two foster daughters, Maria Foster and Shirley Parmeter, both of Logansport; his mother, of Delphi; a brother, Ray Daniels of Delphi; one granddaughter, two step grandchildren and six foster grandchildren.
Memorials may be made to Carroll County Cancer Association or Mary Margaret Unit of St. Elizabeth Hospital.

Obituary notice taken from the Carroll County Comet, Wednesday, July 5, 1989