Delphi Community High School


Classes of 1870 - 2019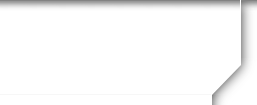 In Memory
Betty Allen (Smith) - Class Of 1947
Betty J. Allen Smith, 85, of Delphi, passed away Monday, January 5, 2015 at 12:48pm at IU Health Arnett Hospital, Lafayette. Betty was born October 30, 1929 in Flora, to the late Noah & Lillie Pantle Allen, but was raised in part by a special aunt Flossie Allen Shafer.
Betty graduated from Delphi High School in 1947. After graduating, she started her working career at Ben Franklin in Delphi, where she met her future husband, Russell. Russell & Betty were married June 4, 1950, at the Radnor United Methodist Church, and he preceded her in death on May 9, 2010.
After leaving Ben Franklin and starting her family, she went back to work in the cafeteria at Hillcrest Elementary when her youngest child started school there, and worked there until they started Middle School. In the 1970's. She worked briefly at Peters-Revington, then went on to work at the Carroll County Courthouse. She held the position of Matron, before working in the Recorders office, then to the Surveyor's office, where she was 1st Deputy, and retired in 1986.
Betty enjoyed the traveling they did in their younger years with friends. She also enjoyed her cats Fluffy, Dingbat, and Larson. She liked to watch NASCAR, and driver Jeff Gordon, the Pacer's, the Colts, Indiana University basketball & football, and Payton Manning. She also had a love for nature. Betty seldom took a harsh tone, so when she did you took notice. She maintained her friendly nature to the end.
Betty was a member of the Camden United Methodist Church. She also was a former member of the Psi Iota Xi Sorority, bunco club, card club, and boat club.
Surviving: son-David R. & Anita Smith of Camden; daughter-Nedda C. Smith of Delphi; grandchildren: Dawn Achor-Smith (sp John) of Monticello, Erica Draper of Delphi, Tabitha Smith of Indianapolis, Christina Smith of Lafayette, Robert "BJ" & Whittney Draper of Flora, Daniel R. Smith of Camden; 3 great-grandchildren: Lewis Achor, Bentley Achor, & Megan Achor; stepgreat-granddaughter Cali Brooks. She was preceded in death by a daughter Margo Draper, 2 brother's: Sanford & Charles Allen; daughter-in-law Cathy Smith; and grandson Aaron R. Smith.
The family would like to thank the people of Great Lakes Caring, the nursing staff at IU Health for the care they gave her, and St. Elizabeth Healthcare Center in Delphi for making her stay there during rehab enjoyable. A special thank you to Betty's favorite Doctor, Donald Clayton.
Friends may call Friday, January 9, from 4-7pm at First Assembly of God Church, Pittsburg, funeral service there Saturday at 11am, Rev. Tim Stewart officiating. Burial at Masonic Cemetery, Delphi.
In lieu of flowers, memorial contributions to your favorite local animal shelter. Abbott Funeral Home, Delphi, in charge of arrangements. www.abbottfuneralhome.com