Delphi Community High School


Classes of 1870 - 2019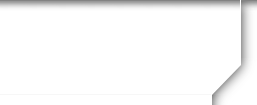 In Memory
James "Dick" McClean - Class Of 1947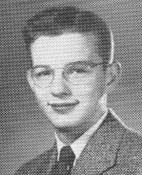 Mr. James "Dick" R. McClean, 85, of Delphi, IN, passed away July 31, 2015, at IU Health in Lafayette, IN. He had been a resident at the Indiana Veterans' Home the last five months.

Dick was born Nov. 15, 1929 in Delphi, a son of the late James S. and Maye (Davisson) McClean. He married Katrina Smith on May 7 1950 in Delphi. She died July 11, 2011.

Dick enlisted in the US Air Force and served in the Korean War. He received his Bachelor of Science degree from Indiana University in 1959 and his Master's degree from Ball State in 1973. He worked in sales at Dalton Foundries and Central Soya. He retired after 30 years of service as the Director of Welfare for Howard County.

Dick was an avid IU fan and loved to torment his Purdue friends. He was a huge fan of the Stan Kenton Jazz Orchestra and loved to golf, fish, indulge in special libations and spend time with his family.

Survivors include his children: Scott (Junko) McClean of Kobe, Japan, Eric (Anna) McClean of Lebanon, IN, and Kim McClean of Delphi, IN; grandchildren: Adam (Alex) McClean of Jersey City, NJ and Kate (Tyler) Mason of Cheyenne, WY.

Family and friends will gather for a celebration of life service on Saturday, Aug. 29, 2015 at his home in Delphi from 1 p.m. until 4 p.m. Strawmyer & Drury Mortuary, 2400 N. Lebanon Street, Lebanon. is handling the arrangements. You are invited to visit the website www.strawmyerdrury.com where you may sign his online register and leave a personal message. Memorial contributions may be made to the Indiana Veterans' Home, 3851 N. River Rd., West Lafayette, IN 47906.
Published in the Journal & Courier from Aug. 5 to Aug. 6, 2015